Fantasy & Novelty Themed Chess Sets | Top 10+ Coolest Pieces & Boards
Best choices for your house decoration would be this Fantasy & Novelty Themed Chess Sets, which promises to make your home more appealing. These sophisticated themed chess boards made by skilled hands of Henry Le Artisan are suitable for those seeking the luxury and yet elegant masterpiece. Ranging from historical, fantasy to pop culture themed chess sets and pieces, let yourself immerse in this artistic atmosphere.
Fantasy & Novelty Themed Chess Sets
Fantasy & Novelty Themed Chess Sets
---
Anticipate an upcoming revelation as we unveil our exclusive themed chess pieces, an exquisite fusion of crayons and an array of precious woods. These carefully selected materials, once cherished by royalty, professional gamers, and renowned decorators, have been meticulously combined to create pieces that exude grandeur and individuality. Beyond mere aesthetics, these themed chess sets also cater to your unique interests. Delve into a world of possibilities, from decorative giant chess pieces to an array of captivating themes and boards. Throughout history, themed chess sets have held a special allure, sought-after as collector's items. Crafted predominantly from poly-stone for a durable, stone-like texture and enduring, vibrant paint finish, these sets embody both form and function. Alternately, pewter options offer a substantial, weighty feel. Looking for a
chess set
that appeals to your particular interests? Apart from
decorative giant chess pieces
, you can consider the numerous topics covered by themed chess sets and boards. The lengthy history of the game has seen a variety of times where themed chess sets have been a sought-after collector's item. For a sturdy, stone-like feel and long-lasting, bright paint finish, the majority of sets are molded in poly-stone. Others are made of pewter for a hefty, substantial feel.
Types Of Themed Chess Sets
Historical Chess Sets
Given that chess is a game of conflict and struggle, historical occasions provide a ton of ideas for themed chess sets. Almost all of history's most significant and famous conflicts have been the subject of one or more theme chess sets. A few of the horrific historical events that may now be acted out on a chessboard include the Battle of Gettysburg, Pearl Harbor, Roman, Viking, and even the Crusades. These historically themed chess sets are usually in high demand and make excellent gifts since an interest in historical wars tends to frequently go hand in hand with an interest in chess.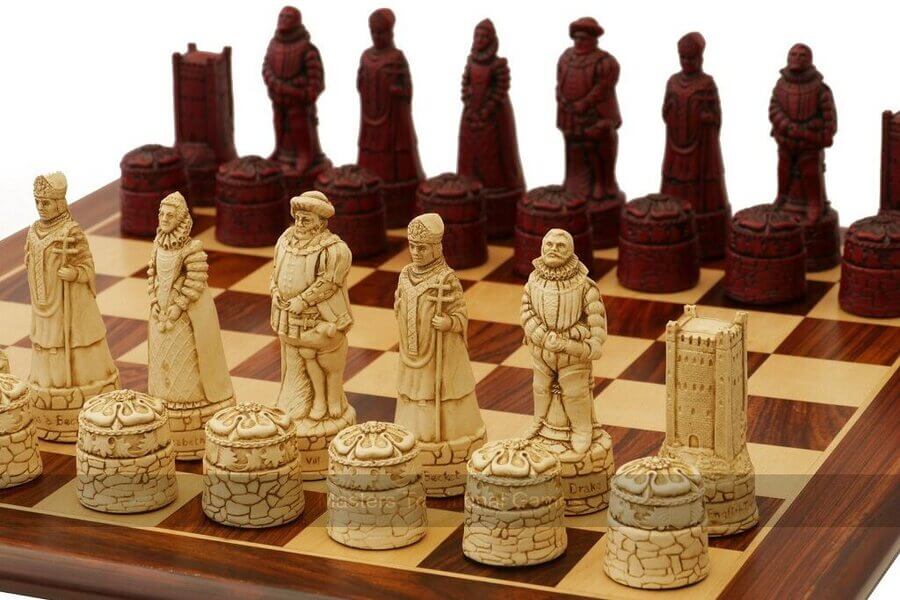 Fantasy Chess Sets
Chess sets with fantasy themes add more mystical or legendary aspects to the drama of a historical fight. You may act out the role of a valiant warrior taking on a dragon army or a Knight of the Round Table against the forces of evil with this kind of chess set! Fantasy chess sets are virtually endless, and if you can think it, it definitely already existed someplace.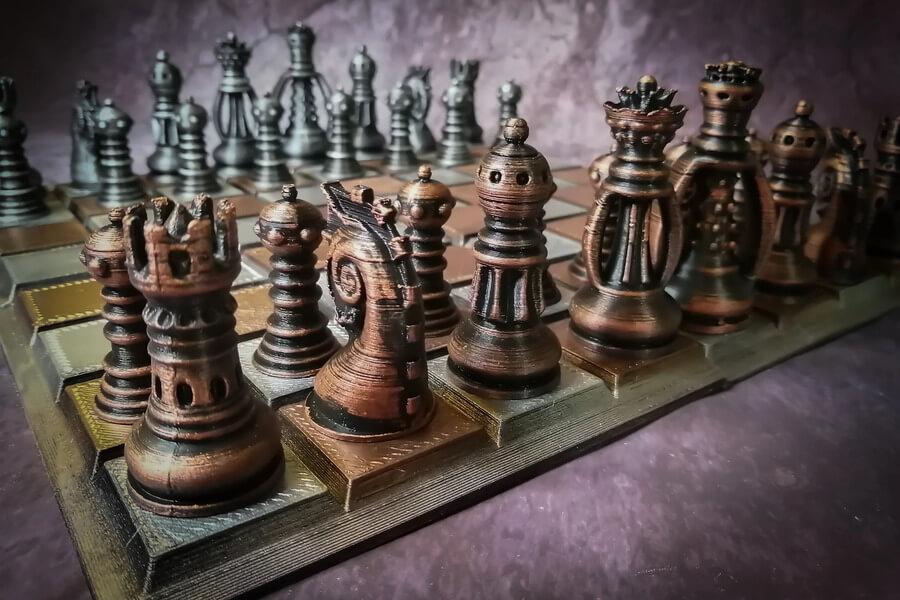 Pop Culture Chess Sets
The creators of themed chess sets are frequently inspired by elements of popular culture. You'll discover that many are based on superheroes, video games, or well-known TV episodes and films like Harry Potter and Game of Thrones. Character chess sets are just one more method that the designers of these well-known figures may monetize their works, thus they're sure to become more and more well-known over time.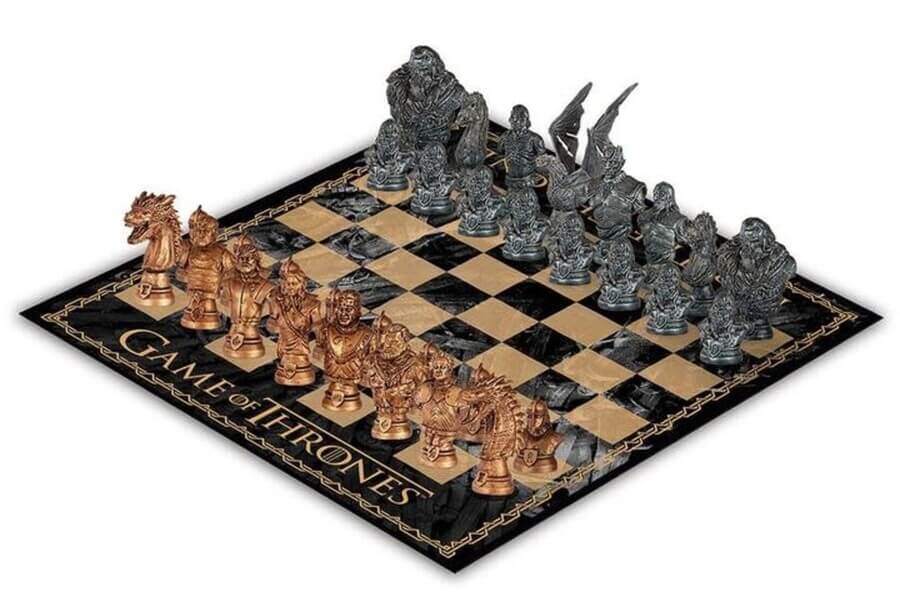 Why Should You Purchase Themed Chess Sets?
Themed Chess Sets Are Great Gifts
Themed chess sets are a fantastic present for anyone who plays chess because of the incredibly vast range that is available—a diversity that is only getting wider day by day. Simply consider one of their other interests and look for a themed chess set based on it to provide a meaningful and entertaining present to someone who plays chess. Your task is done if they are interested in any of the subjects we've previously discussed on this list! If not, you may need to do a little more research, but you'll ultimately find a wonderful gift that combines at least two of your loved one's passions into one delicious bundle. If you propose that you spend some time playing chess with them, make it three of their passions!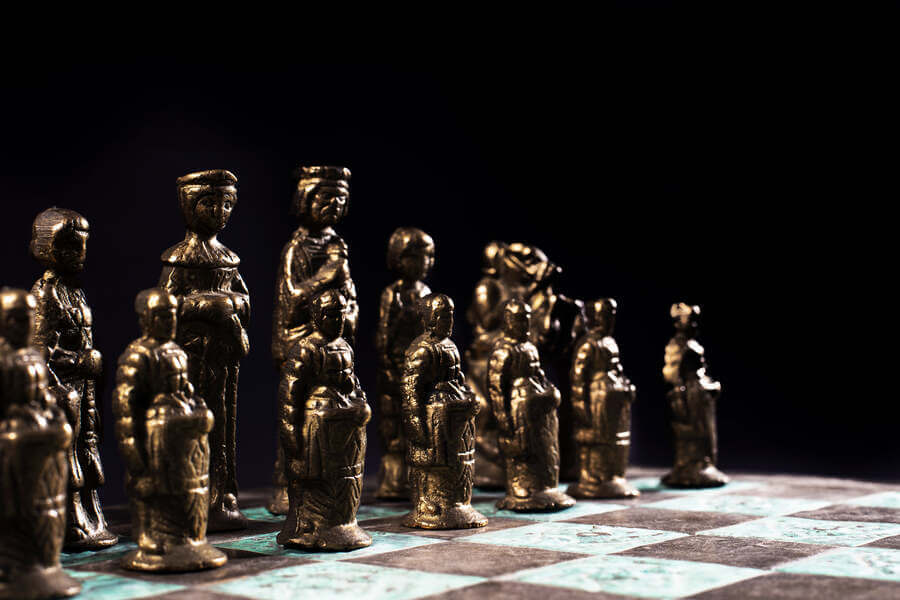 Themed Chess Sets Are For Everyone
Themed chess sets are wonderful gifts for loved ones, home or office purchases, or even collectibles. They give you more freedom to be yourself when you buy them for yourself than a conventional chess set would. They make your loved ones feel special when you give them as gifts, and as collectibles, their value only rises. Surely everyone wants one.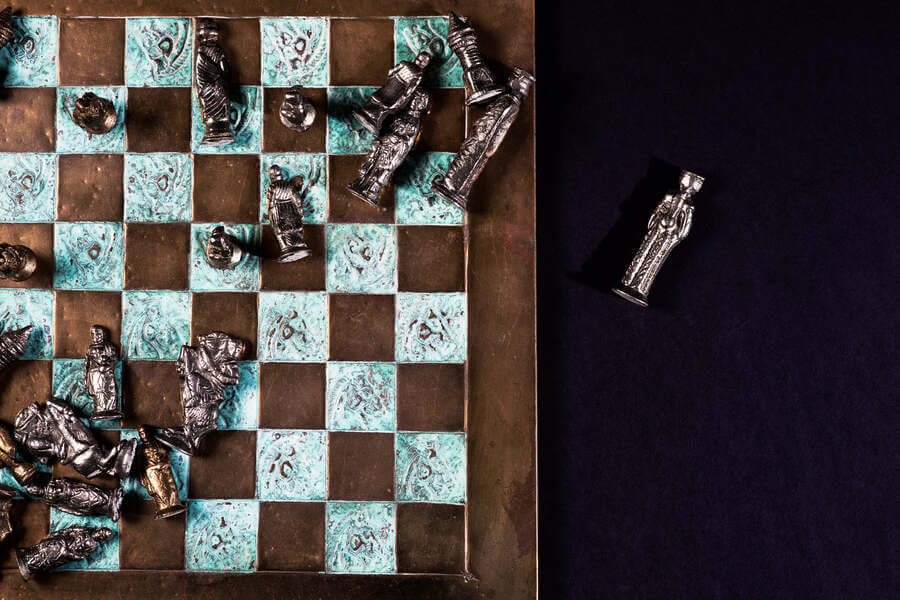 Best Themed Chess Sets Of 2022
1. Engraved Wooden Ancient Egyptian Themed Chess Set
This particular chess set was influenced by ancient Egyptian statues of the emperors, queens, horses, and other figures. Each chess piece is expertly hand-carved, calculated to fit the chessboard, and depicts a scene from one of the Egyptian pharaohs' dynasties. Calocedrus Macrolepis Wood and Padauk Wood combine to make two sides of the chess board that don't have a stark difference in color but are distinct enough to distinguish between the red of the Padauk Wood and the cold green gray of the Calocedrus Macrolepis Wood. Both sides' chess pieces are exquisitely made.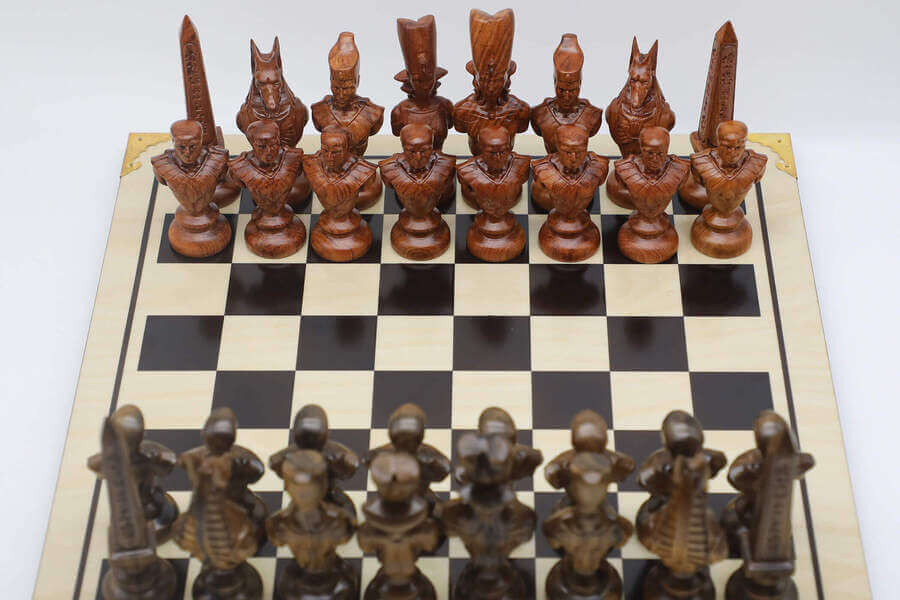 Henry Le Team created this chess set, which was expertly sculpted by talented artisans. In contrast to the typical traditional chess set, this one is collectible and special. Chess pieces are arranged on the Ancient Egyptian chessboard in a way that promotes harmony and transparency between the board and the pieces. The 3D Chess Board, the Engraved Chess Board, and other well-known chess boards can also be used to exhibit this set of chess pieces.
2. The 3D Dragon Themed Chess Set
The "fantasy" subcategory of themed chess sets most definitely applies to this 3D dragon chess set. In all honesty, it's among the top goods in its category that are now on the market. The 3D Dragon Chess Set is one of the greatest theme chess sets on our list because to its intricately designed pieces and dramatic board. For any innovative chess player with a flair for the theatrical, this would make a wonderful gift.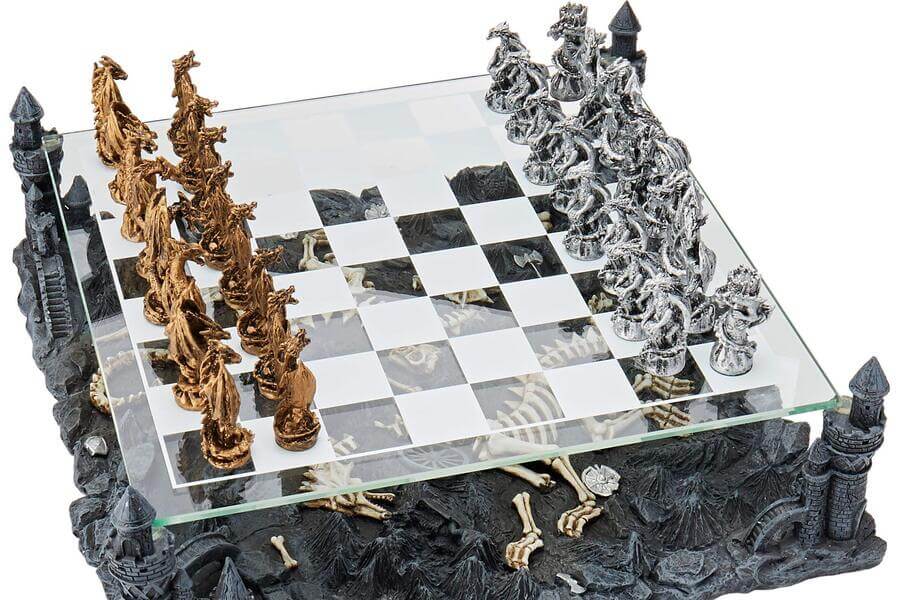 The chess pieces in this set are all depictions of various species of dragons in varied postures. They have thin felted bottoms that assist safeguard the fine finish of the glass playing surface and are constructed of solid metal, giving them a pleasing weight. The chess board also has a glass play area hung above a sculpture of crumbling castles and a dragon battleground that is amazingly accurate, and while we're talking about the playing surface, it has a glass play area. The squares alternate between clear and frosted glass, allowing you to still see clearly down into the arid landscape. This chess board is unquestionably the star of the show because it is almost 16 inches square and more than 5 inches tall. Anyone who is in the same room as it will undoubtedly notice it, and you will undoubtedly receive several inquiries about and praises on this unique statement item!
3. Batman Gotham Cityscape Themed Chess Set
We have the ideal themed chess set for you if you love the caped crusader. If you're a genuine lover of comic books or superhero films, you'll know that this set isn't at all what some people would assume it to be when they first see it. The Batman Gotham Cityscape Chess Set is not a toy for kids; it is composed of premium materials that are intended to last a lifetime.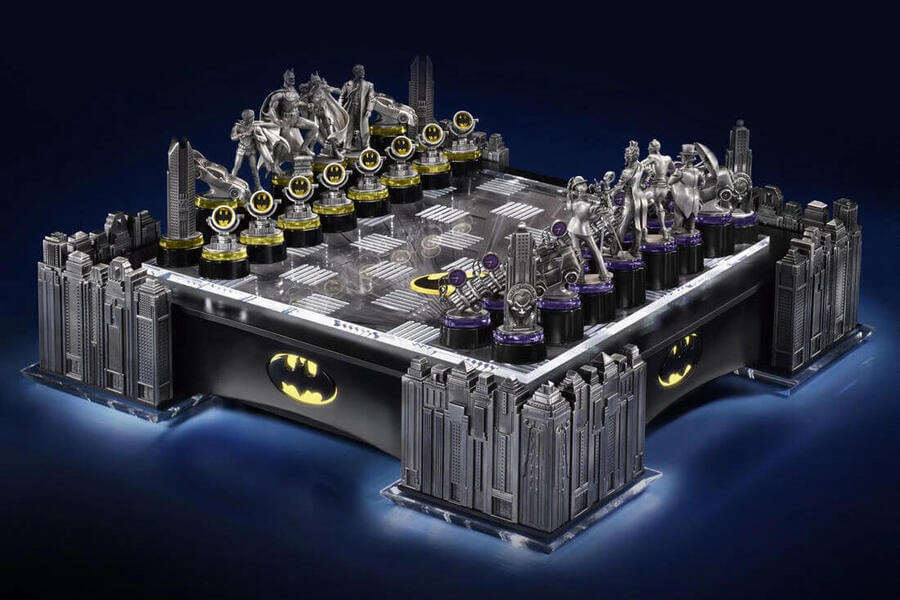 The pieces are modeled after various figures from the Batman universe and are crafted of heavy weight pewter and die cast metal. This collection has all of Gotham's best and worst characters, including Robin, the Batmobile, Batgirl, Commissioner Gordon, Catwoman, the Joker, the Riddler, and of course Batman himself. The chess board designed for this set is the ideal setting for Gotham's greatest conflicts. It is a whopping 20 inches across and has a Bat symbol button that, when hit, lights up more than 50 LEDs all over the board. What a big impact! If you ever want to store this set away, it comes with a storage case for the individual parts as well!
4. Final Challenge Themed Chess Set
Another chess set with a pop culture motif, this one is a reproduction of the enormous, magical chess set from the Harry Potter books. The scenario in which Harry, Ron, and Hermione had to play a perilous game of wizard chess to prevent Voldemort from taking the stone that would give him endless life would be clearly remembered by any fan of the books or movies. When Ron offers to give himself up so that his comrades might enter the dungeon, the situation becomes heated.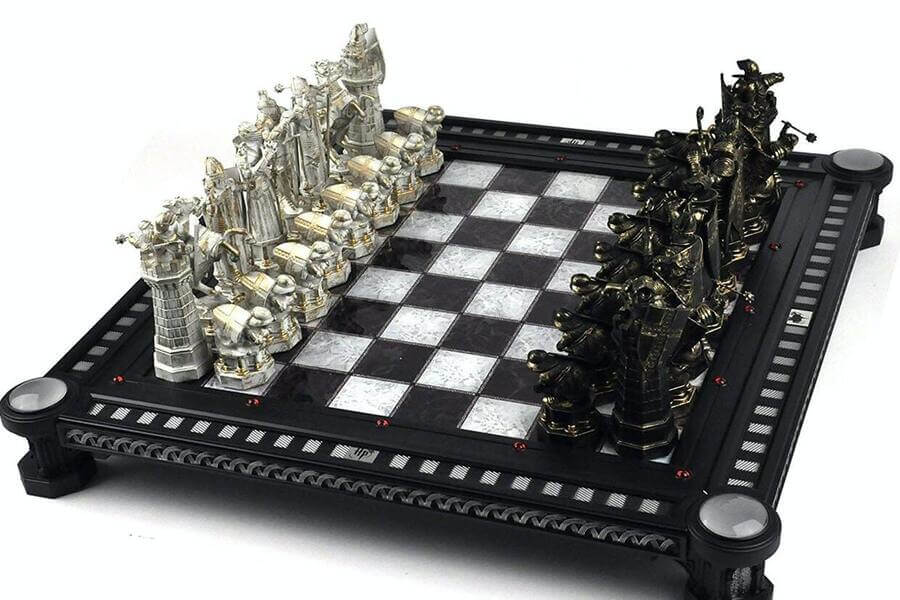 You may experience that scenario whenever you want with The Final Challenge Theme Chess Set! Both chess players and Harry Potter enthusiasts will enjoy collecting this set, which makes a wonderful present for both sexes. The greatest movie-themed chess set available, it is one of our favorites. Every component of this chess set is of the highest quality, from the plexiglass chess board that closely resembles the natural stone of the playing surface shown in the movie to the die cast zinc pieces that were manufactured to precisely match the pieces depicted in the movie. With this bundle, you won't be let down at all!
5. The 1863 Battle of Gettysburg Civil War Themed Chess Set
This historical-themed chess set portrays the most iconic battle in American history. The Battle of Gettysburg has long captivated the interest of both history scholars and the general public. It was one of America's deadliest engagements and unquestionably a turning point in the Civil War. It has inspired several novels, films, and themed chess sets. Numerous publications have been published about it. The finest of the best is this Battle of Gettysburg Chess Set.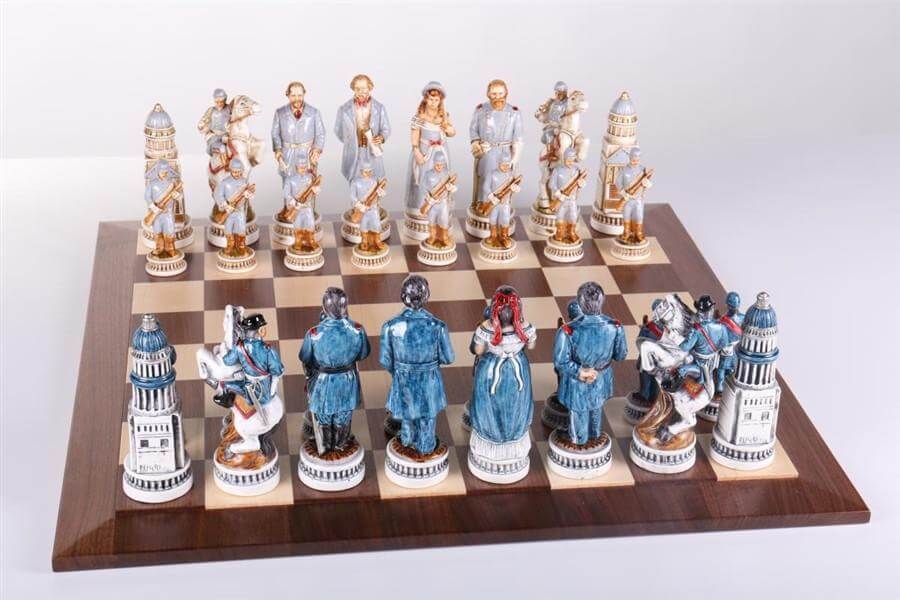 This revolutionary battle chess set comes with themed chess pieces that are works of beauty in and of themselves. Each one is made from oxo-teak and then meticulously hand painted by Italian painters. King pieces that are 6 inches tall and are modeled after Robert E. Lee and Ulysses S. Grant tower over the board and feel like stone to the touch. The chessboard is made by hand in Pennsylvania, only a few miles from the site of the historic Battle of Gettysburg in 1863. The best walnut and maple wood was used to create it, and the rustic setting is ideal for the eye-catching chessmen. The large chess pieces are kept in perfect condition for many years by being contained in not one, but two chess boxes.
6. Animal Kingdom Themed Chess Set
The Animal Kingdom Chess Set is precisely what its name implies—a chess set with several pieces representing the diverse animals that make up Africa's huge animal kingdom. On the chessboard, cats, snakes, giraffes, monkeys, elephants, zebras, and other creatures compete in friendly competition. We guarantee that while you play chess, none of these creatures will suffer. For the animal enthusiast who enjoys playing chess, the Animal Kingdom Chess Set would make a wonderful present.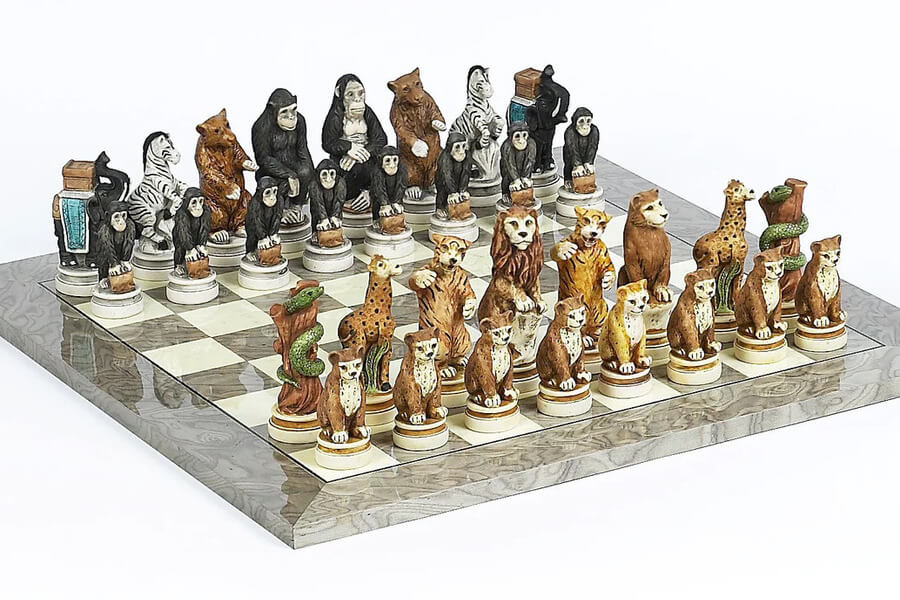 The chess pieces in this set with an African animal theme are hand painted by Italian artisans and manufactured of oxo teak resin, which when cured feels like stone. Spanish craftsmen use premium sycamore and walnut woods to construct the chessboard, which also has a lovely inlaid border. A charming chess set made of these two expertly created pieces would be appropriate for chess players of any age and gender.
7. Isle of Lewis Chess Pieces
Here is a superb Santos Palisander chessboard from Spain with the recognizable Isle of Lewis chess pieces. The talented artisans at Berkeley Chess have faithfully recreated the majestic beauty of the ancient sculptures in their interpretation of the Isle of Lewis chessmen. This superb chess set is steeped in history, and it goes perfectly with this amazing chess board.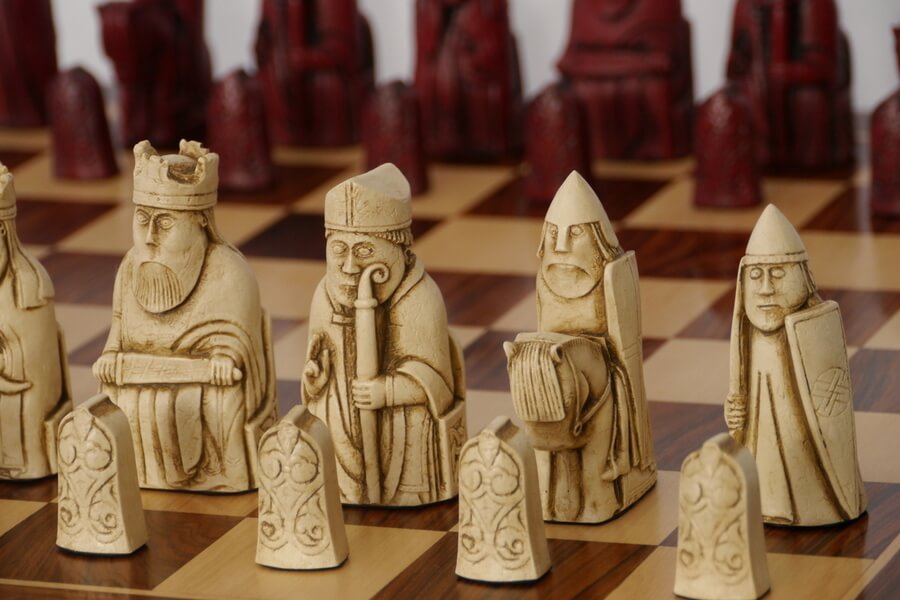 The chess pieces attest to the strong political and cultural ties that existed between the kingdoms of the British Isles and Scandinavia in the Middle Ages as well as to the game of chess' increasing popularity in Europe. Chess has its roots in India, where it was first played after 500 BC. Chess originated in the Islamic world and was modified to suit medieval European civilization before being brought to Christian Europe. The chess board has a smooth matte finish that prevents glare, and the playing surface and other surfaces are coated with premium veneers and an unique treatment to enhance and protect the wood. The board is made in Spain using the same methods as expensive furniture.
8. Sanfilippo Chess Set Number XXVI – Dragon Slayers
This is the twenty-sixth in a series of unique, hand-formed artworks by David Sanfilippo. David carves and sculpts terra cotta clay before glazing it over a high heat to give it a durable finish. The last of David's chess sets will be available soon, and they are all either in private collections or museums. Not all sets are the same. In actuality, everyone has extremely distinct inspiration.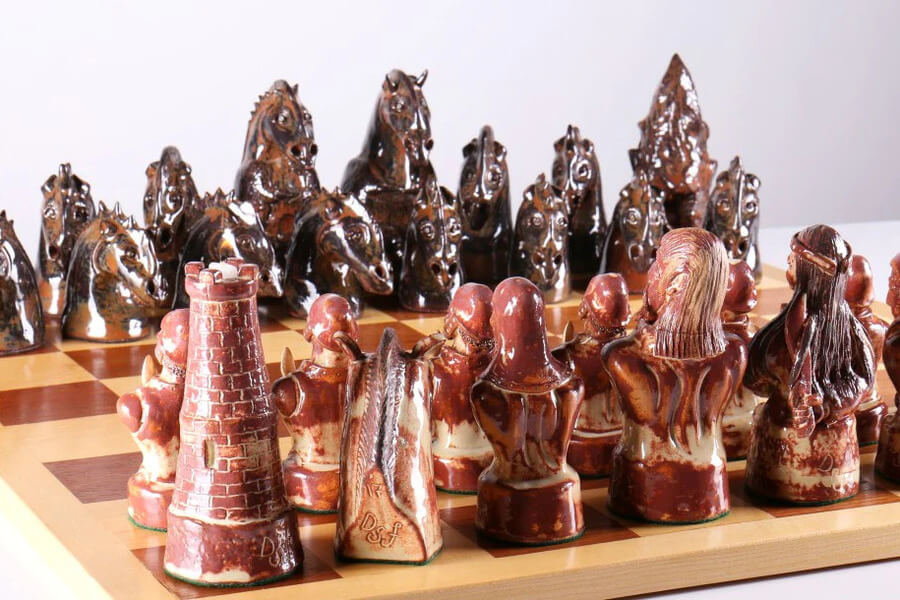 One of Chess House's sets, the Dragon Slayers, is on display here. The parts' heights range from 6" for the tallest to 3 1/2" for the shortest. The greatest base diameter is 2 3/4′′, necessitating a board with at least that many squares.
9. Medieval Chess & Checkers Set
The Medieval era is marked by peasants, peacocks, knights, and castles. With our exquisitely crafted medieval chess pieces on a stunning hardwood board with a storage drawer, you may experience this aristocratic lifestyle! Players of all ages will find the meticulously made chessmen to be captivating. You'll want to put this exquisite chess set on display for everyone to see! Chess is a game that is fun for everyone who plays it and is excellent for passing down from one generation to the next.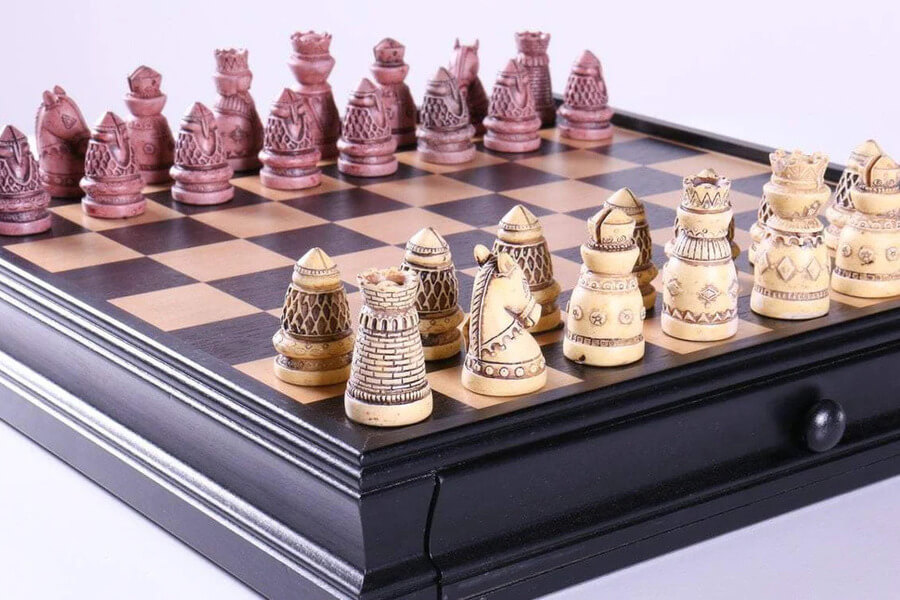 10. House of Hauteville Chess Set
The House of Hauteville Chess Set fulfills the fantasy of an artist. Each item was first created as a clay model, then it was molded and cast in wax. Final molds were created for replication after the wax patterns were improved for more detail. They're made of resin molded in stone. These items are totally handmade in the US. The chess pieces are hefty, ranging in height from 3 to 5 inches, and work best with a board that has at least 2′′ squares. We hope that the creativity and comedy of this outstanding work will be appreciated by everyone, including the serious player and the collector.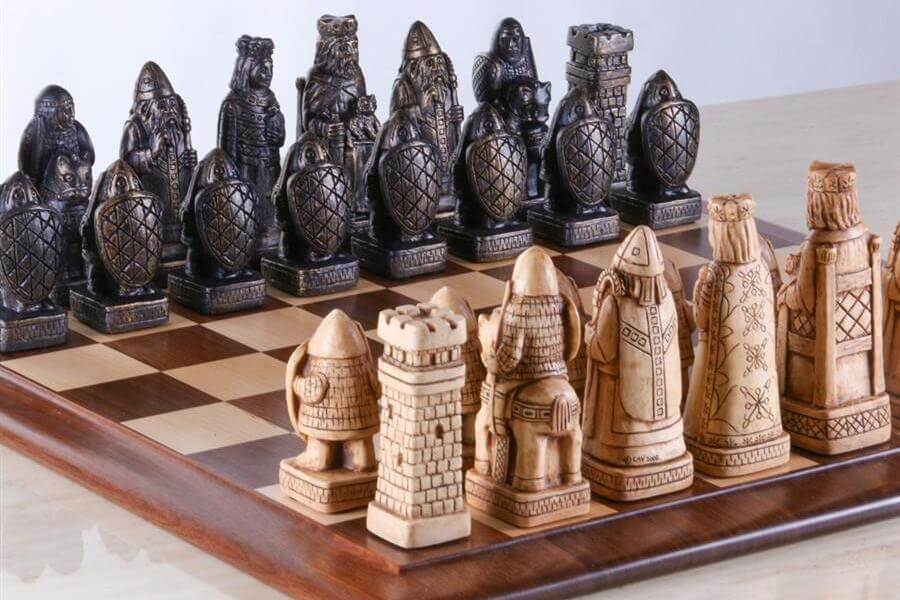 This exquisite US-made solid wood chess board was produced from locally selected walnut and maple hardwoods, making it ideal for admirers and chess players.