Handmade Wood Carving Chess Pieces | Staunton Wooden Chess Pieces
Henry Le's Chess Pieces are dual chess pieces, hand-carved with a variety of high-grade woods and hand-assembled in Hanoi, Vietnam. The unique handmade wood carving chess pieces by artisan Henry Le are one of a kind in Vietnam and will probably give customers the most precious pleasure. Many have been chosen by royalty, famous interior designers, art collectors, and chess grandmasters, as well as many other people who like them.
---
Wood continues to be the most preferred material among players of all skill levels, despite the fact that chess sets are increasingly varied, imaginative, and constructed from a variety of weird materials. Wood is the ideal material for chess sets if you want something that will play well and look beautiful.
Wooden Chess Pieces
Chess pieces made of wood come in a wide range of styles, shapes, and wood species. Typically, wooden chess pieces are more opulent and have elaborate hand-carved features. This typically signifies that although wooden chess pieces cost more, they are better quality.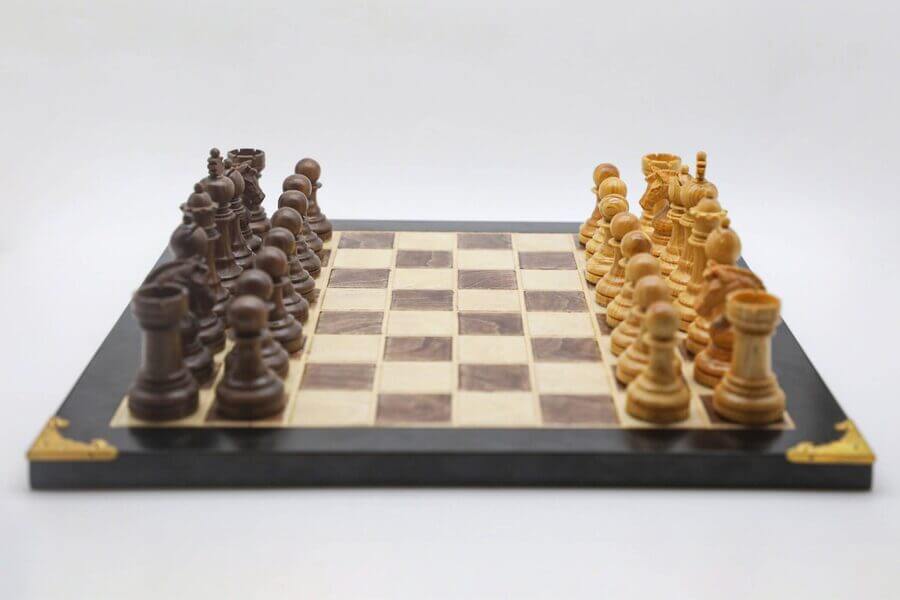 In the past fifty years, the manufacture of wooden chessmen has increased significantly, making it possible to choose a set that perfectly suits one's preferences. India, the country where chess originated, is currently the main manufacturer of wooden chess pieces. The quality of craftsmanship can range from affordable, useful wood chess pieces to really beautiful masterpieces.
What Are Wooden Chess Pieces Made Of?
Most wooden chess pieces consist of a light wood of the boxwood variety paired with a darker wood such as ebony, stained boxwood (ebonized), rosewood, shishamwood, acacia, and others.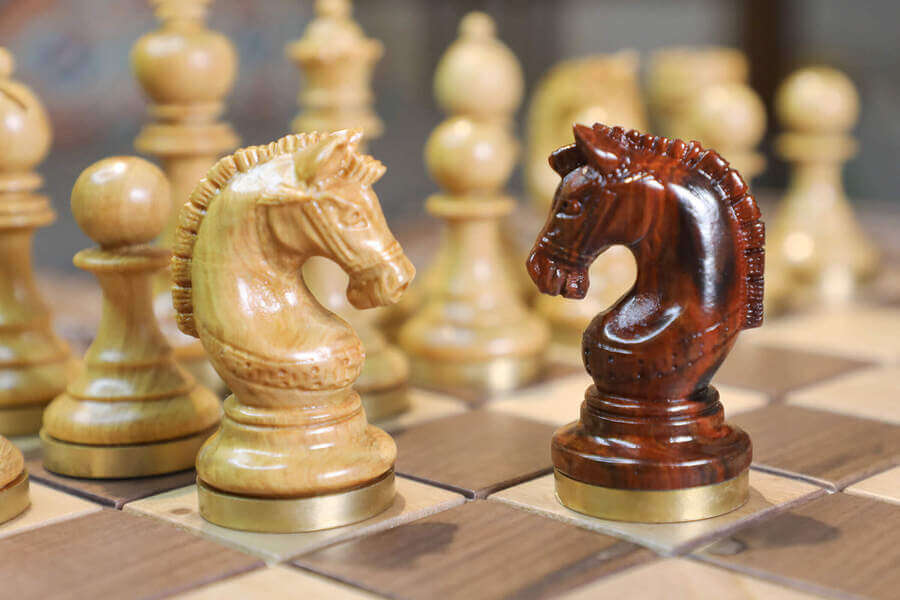 Are Wooden Chess Pieces Good?
Since their creation, wooden chess sets have been revered for their beauty, longevity, and expert craftsmanship. Therefore, wood chess pieces are highly recommended. Compared to plastic chess pieces, some chess players contend that wood pieces have a more authentic feel.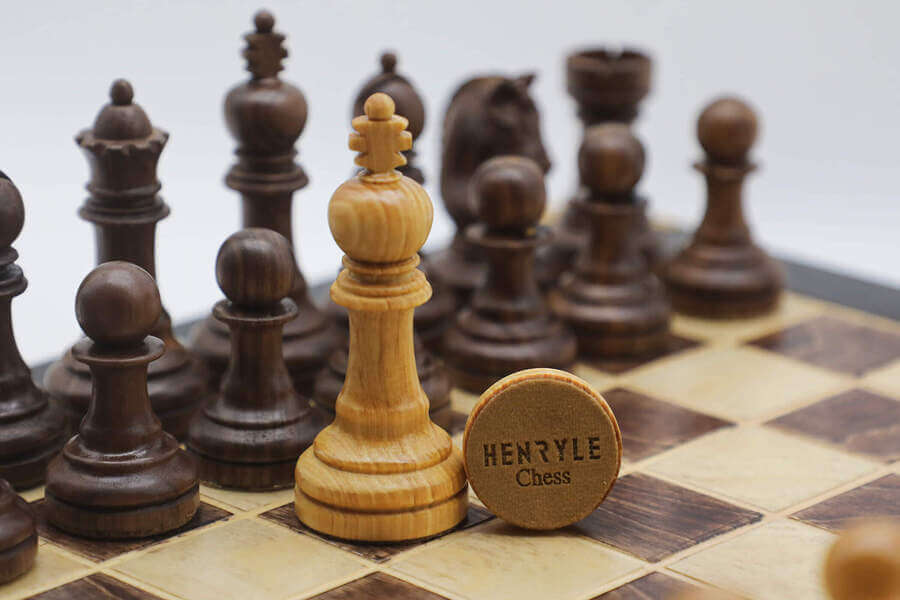 Wooden chess pieces continue to fetch great prices at auctions and antique stores all over the world today. There are so many various designs to pick from, and each artisan uses a different type of wood to create each wooden set they create. They also choose a different form of chess piece to include.
How To Choose The Suitable Wooden Chess Sets
Style Of Wooden Chess Sets
Consider the space in which you would want to play chess the most frequently. Is it adorned in a traditional manner or is it more contemporary? Which sort of wooden chess set will fit in beautifully and which will stand out like a sore thumb depends on the room's design. A conventional style wood chess set can be too busy in a contemporary living room with plenty of clean lines. In a traditional-style home, a contemporary wood-carved chess set will also look out of place.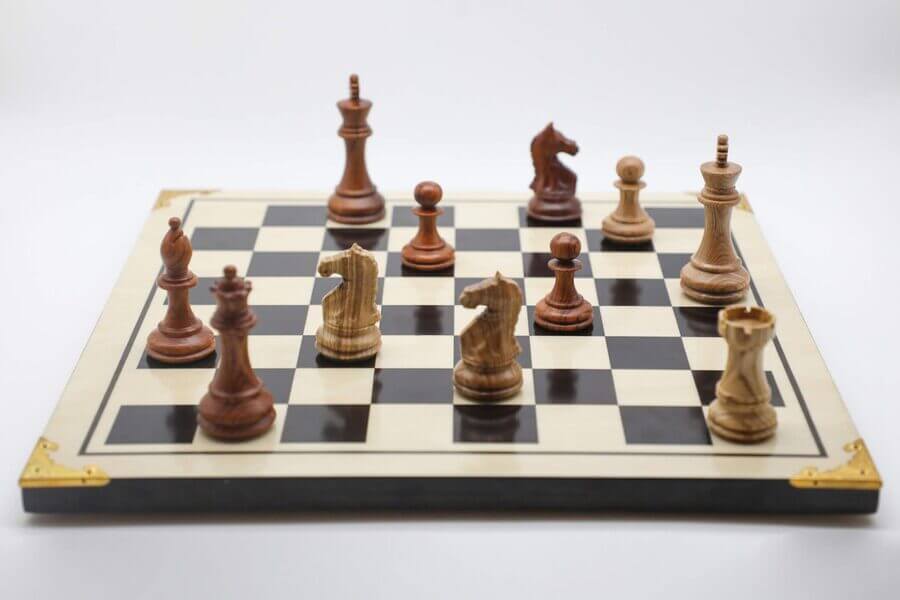 Quality Of Wood In Chess Sets
When purchasing any kind of wooden chess set, quality is a key factor. A high-quality set might easily become an heirloom in your family and survive for many generations if you purchase one. A subpar set, however, will malfunction within a few months, leaving you stranded.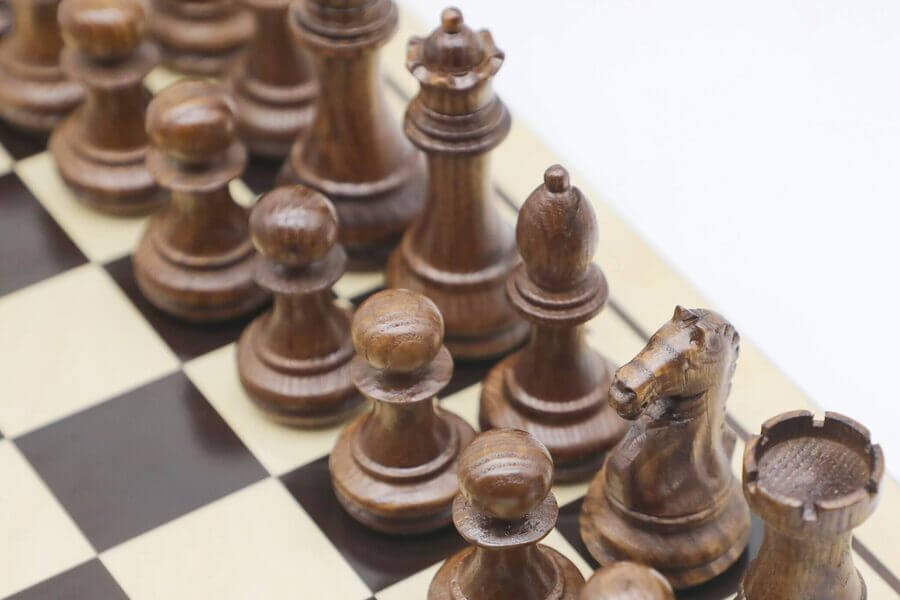 Price Of Wooden Chess Sets
Price is, of course, the last consideration. Spending should be limited to what you can afford. Consequently, an excellent method to acquire an heirloom-quality chess set is to get the greatest wood-carved chess set you can afford. So, think about spending money on a higher-quality item, but don't go overboard.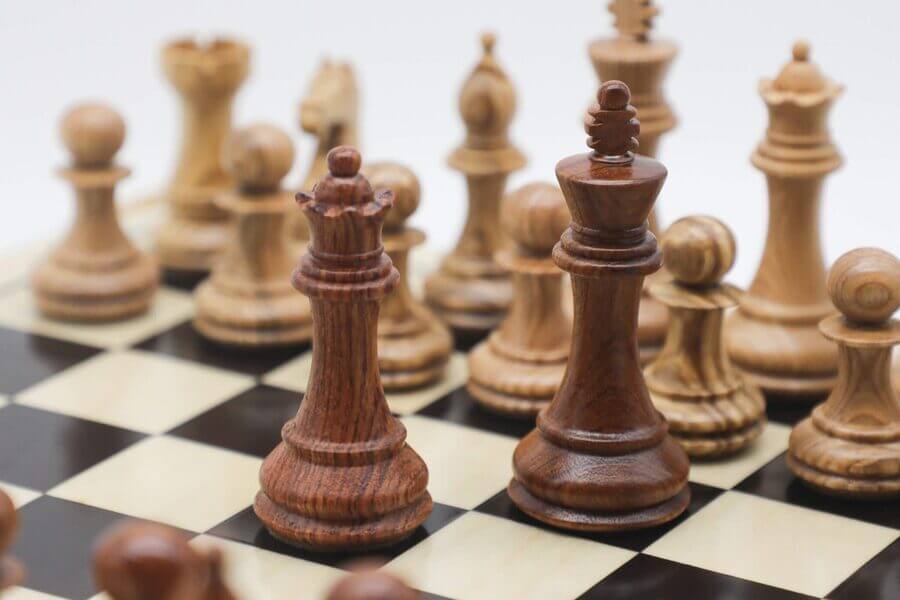 Hand Carved Wooden Chess Pieces
You might be wondering how to carve chess pieces out of wood if you've never attempted it before. Henry Le Chess Sets will provide you with some information to make a perfect wooden chess piece.
First, you must choose the piece's material before you begin carving. If you prefer a dazzling finish, go for high-gloss materials like maple and oak wood. Give your object luster by coating it with polyurethane and beeswax. If you don't have the abilities to carve intricate designs, don't even try. Make a basic chess set until you feel comfortable with a more complex design.
When cutting the knight, start with the head. This piece has a fairly solid foundation, therefore you won't be able to carve it with a thin, vague form. Next, use a v cut to form a ball. A v-cut in the middle of the head can be used to enhance detail while carving a monarch.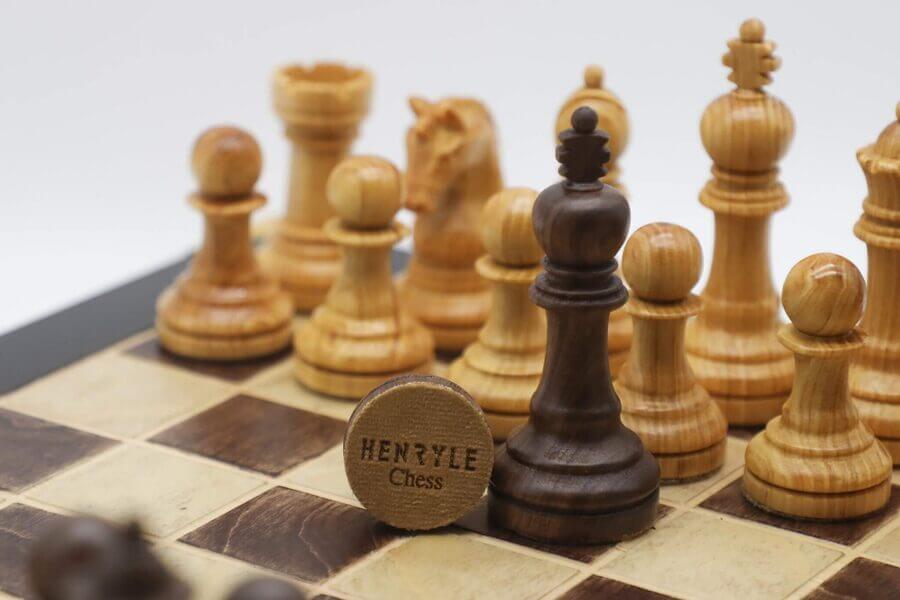 When carving a king, queen, or knight, the piece of wood must have the same size and form as other pieces of wood. Cut a long log, then slice the wood to do this. You might even buy a carving block, depending on your financial situation and level of expertise. To ensure that each piece fits properly, trim off 20%. In order to make sure everything fits together, a square will be required. The square block can be used for number writing and stippling.
Once your wooden parts have been cut, it's time to begin carving. Typically, chess pieces are three to four inches long. Typically, the King stands three and a half inches tall. The rook and knight are two inches or less in size, among the smallest pieces. To carve a knight, a lot of time will be required. A knight takes more time to carve than a rook.
Mass-Produced vs Handmade Chess Pieces
Handmade chess pieces and mass-produced chess pieces have fundamental differences that go beyond just their manufacturing process. Handmade chess pieces are unique, one-of-a-kind works of art crafted by skilled artisans who take pride in their work. These pieces are often made from high-quality materials and are intricately detailed to create an exceptional chess playing experience. On the other hand, mass-produced chess pieces are made using machines, which can result in lower quality pieces that lack the uniqueness and detail of handmade pieces. While mass-produced pieces may be cheaper, they don't offer the same level of quality and craftsmanship that handmade pieces do. When it comes to chess, a game of strategy and skill, it's worth investing in handmade pieces that will elevate the playing experience and stand the test of time.
Wood Carving Chess Pieces Collection
Collecting wood carving chess pieces is a fascinating hobby for enthusiasts of the game and art lovers alike. These pieces are often handmade and carved from high-quality wood, making them valuable and unique. A collection can range from antique sets to modern creations, each with their own artistic style and historical significance. Proper care and display are important for preserving the value and beauty of these pieces. Whether you are a serious collector or just starting, a wood carving chess pieces collection can bring joy and beauty to any home or office.