Full name: Alireza Firouzja
Born: Jun 18, 2003
Place of birth; Babol, Iran
Federation: France
Biography of Alireza Firouzja
Alireza Firouzja is a chess grandmaster born on June 18, 2003, in Babol, Iran. He is known for his exceptional talent and has quickly risen to prominence in the chess world. Firouzja's achievements and style of play have drawn comparisons to the legendary world chess champion Bobby Fischer.
Firouzja started playing chess at a young age and quickly showed great potential. He achieved notable success in his early career, winning several youth championships in Iran and internationally. At the age of 12, he became an International Master, and at 14, he earned the title of Grandmaster, making him one of the youngest grandmasters in history.
In 2019, Firouzja gained international attention when he performed exceptionally well in several high-profile tournaments. He finished second in the Moscow Grand Prix and had a strong showing at the Tata Steel Masters, where he defeated several world-class players, including former world champions Viswanathan Anand and Vladimir Kramnik.
Some Remarkable Milestones of Alireza Firouzja
Iranian Champion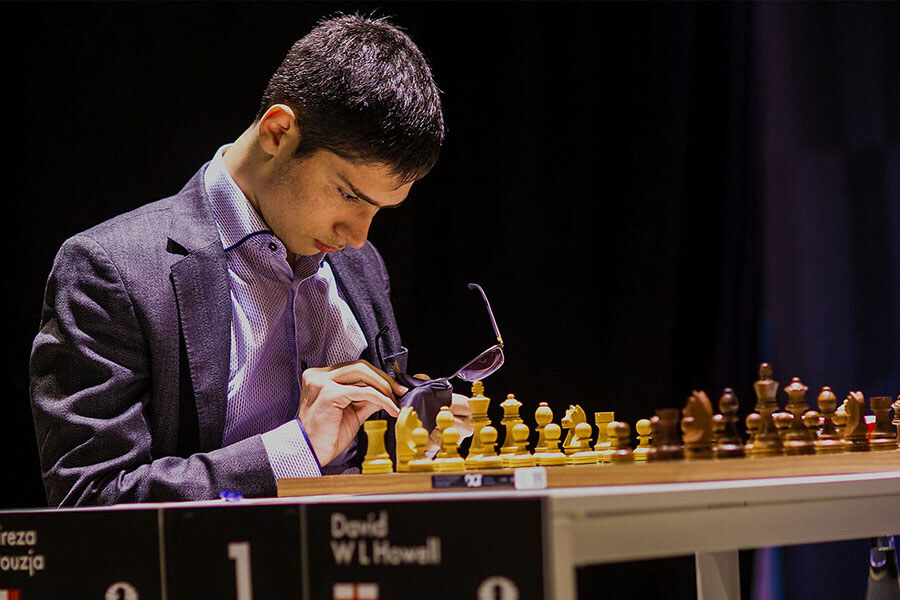 He became the youngest player to ever win the Iranian Chess Championship in 2016 at the age of twelve after earning 8/11 points (+50=6), one point more than his closest rivals.
At the age of 12 years and 7 months, Firouzja's rating improved to 2475 as a result of his performances in the Iranian championship semi-finals, the Qatar Masters, and the Iranian championship.
Later that year, he represented Iran in the Asian Nations Cup, with impressive results of 512/7 on board 4 and a draw against grandmaster Wei Yi, the world's youngest supergrandmaster at the moment. Firouzja then experienced some negative results.
Grandmaster
Alireza Firouzja did indeed become a Grandmaster at a very young age. He achieved the title of Grandmaster at the age of 14 years, 1 month, and 1 day, making him one of the youngest players ever to earn the prestigious title.
Firouzja's Grandmaster norm was achieved in August 2018 at the Abu Dhabi Masters tournament, where he showcased his exceptional skills and met the necessary criteria for the title. This achievement further solidified his status as one of the brightest young talents in the chess world.
Since becoming a Grandmaster, Firouzja's career has continued to flourish, and he has been consistently ranked among the top players in the world. His aggressive playing style and impressive performances in top-level tournaments have garnered him widespread recognition and admiration from chess enthusiasts worldwide.
The World Stage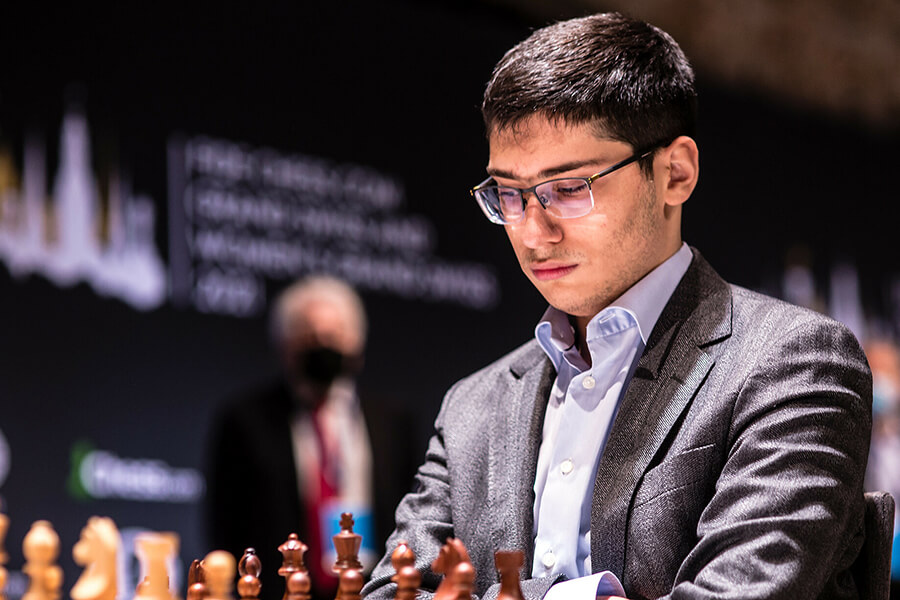 Alireza Firouzja has made a significant impact on the world stage of chess with his remarkable performances and rapid rise through the ranks. Here are some highlights of his achievements in international competitions:
1. Super Tournaments: Firouzja has consistently competed in top-level super tournaments, facing off against some of the strongest players in the world. He has delivered impressive performances and secured victories against renowned grandmasters. These tournaments have showcased his exceptional talent and potential.
2. Candidates Tournament: In 2020, Firouzja participated in the FIDE Candidates Tournament, which is one of the most prestigious events in chess. This tournament determines the challenger for the World Chess Championship title. Firouzja displayed his skills and competitiveness, finishing in a respectable fifth place.
3. Online Tournaments: During the COVID-19 pandemic, when over-the-board tournaments were limited, Firouzja actively participated in online events. He achieved notable success in online rapid and blitz tournaments, including the Magnus Carlsen Invitational and the Lindores Abbey Rapid Challenge.
4. World Rapid and Blitz Championships: Firouzja has performed exceptionally well in rapid and blitz chess formats. He has competed in World Rapid and Blitz Championships, showcasing his speed, tactical prowess, and ability to excel in faster time controls.
5. Olympiad and Team Competitions: Firouzja has represented Iran and FIDE in various team competitions, including the Chess Olympiad and the World Team Chess Championship. He has contributed to his teams' success with strong individual performances.
6. Clash of Titans Matches: Firouzja has been invited to play in high-profile exhibition matches against some of the world's top players. These matches provide an opportunity for him to showcase his skills and compete against the elite in the chess world.
Overall, Alireza Firouzja's performances on the world stage have garnered attention and admiration from both chess fans and fellow players. He has demonstrated his immense potential and is regarded as one of the most promising young talents in the chess world.