The Standard Chess Set crafted from high-class oak wood is a true masterpiece that exemplifies elegance and durability. This exquisite chess set features intricately carved Oak Chess Pieces, showcasing the natural beauty and grain of the oak wood. The pieces are meticulously handcrafted to ensure precision and attention to detail, resulting in a set that is both visually stunning and enjoyable to play with.
The Oak Chess Pieces boast a timeless and classic design, combining sophistication with simplicity. Each piece is perfectly weighted, providing a satisfying feel during gameplay. The natural color variations of the oak wood add character and uniqueness to each individual piece, creating a visually captivating ensemble on the chessboard.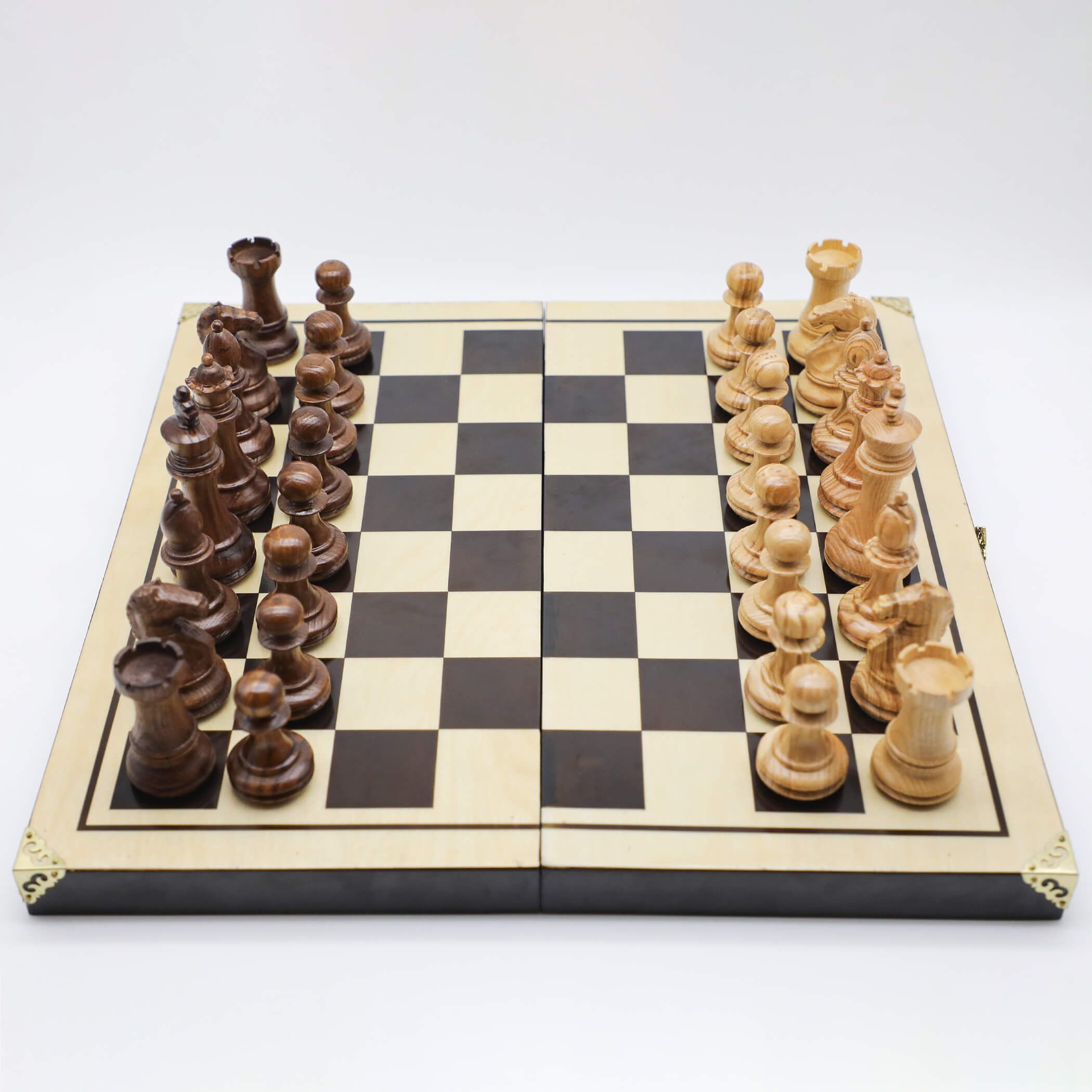 This high-class Oak Chess Set is not only a pleasure to play with but also serves as a striking decorative item. The rich, warm tones of the oak wood complement various interior styles, making it a perfect addition to any living space or study. Whether displayed on a coffee table or adorning a bookshelf, this chess set effortlessly elevates the ambiance of the room, showcasing its high-class craftsmanship and timeless appeal.
Experience the artistry and beauty of the Standard Chess Set made from high-class oak wood, complete with its captivating Oak Chess Pieces. Immerse yourself in the strategic battles on the chessboard, or simply enjoy the aesthetic pleasure it brings to your surroundings. With its impeccable quality and timeless design, this chess set is sure to be treasured for generations to come.