What is The Candidates Tournament?
The Candidates Tournament is a prestigious chess competition organized by FIDE, the international governing body of chess. It is a tournament that determines the challenger for the current World Chess Champion in a one-on-one match for the title.
History of The Candidates Tournament
The history of the Candidates Tournament dates back to the 1940s when the tournament was first introduced as a means to determine the challenger for the reigning World Chess Champion. The tournament was initially organized by FIDE (Fédération Internationale des Échecs), the international organization that governs chess.
The first Candidates Tournament was held in 1948 in Budapest, Hungary, and featured five players competing in a double round-robin format. The winner of the tournament, Mikhail Botvinnik, went on to defeat reigning champion Alexander Alekhine to become the new World Chess Champion. Over the years, the format and structure of the Candidates Tournament have undergone several changes. In the early years, the tournament was held on an irregular basis and featured a small number of players. However, from 1959 to 1993, the tournament was held every three years and included eight to ten players. In 1995, FIDE introduced a new format for the Candidates Tournament, which consisted of a knockout system. This format was used until 2007 when the tournament was discontinued in favor of a new system known as the World Chess Championship Tournament. In 2011, FIDE reintroduced the Candidates Tournament as the official qualifying event for the World Chess Championship. Today, the Candidates Tournament is considered one of the most prestigious events in the world of chess and attracts top chess players from around the globe.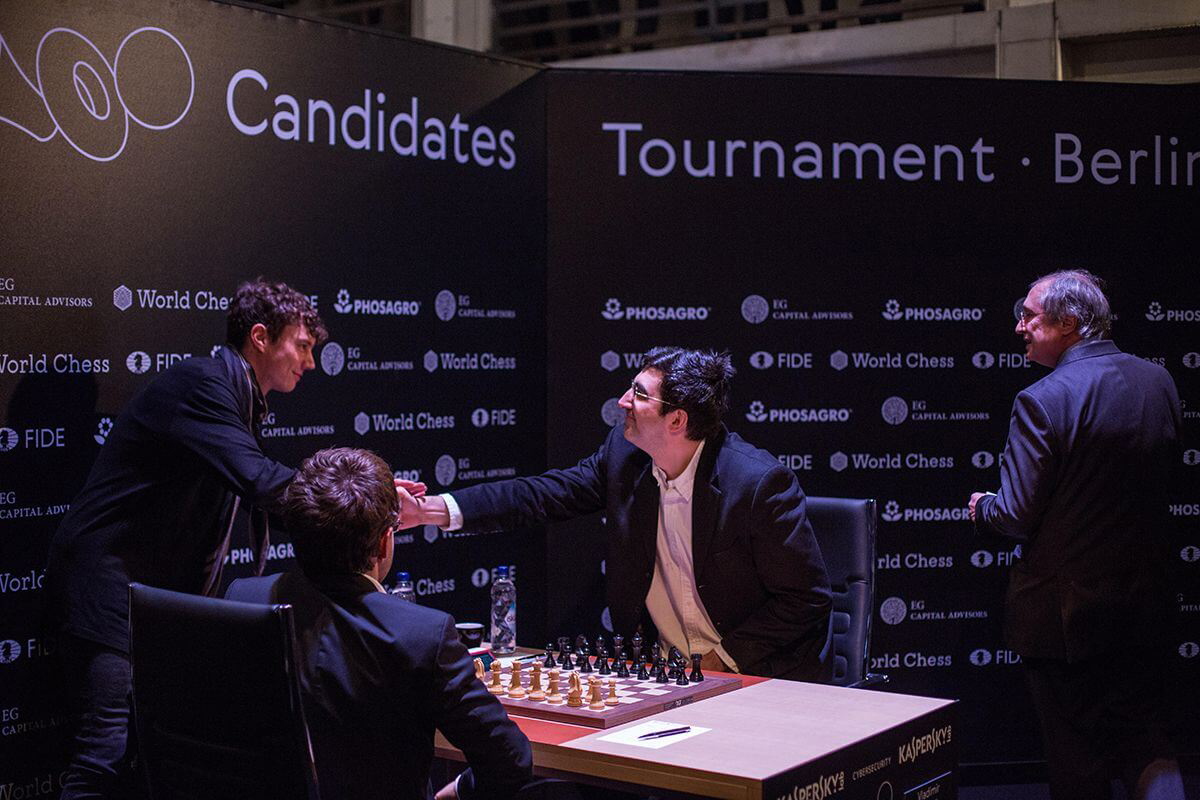 Format and Rules of The Candidates Tournament
Format
The tournament features eight of the world's top chess players who compete in a double round-robin format. This means that each player plays against every other player twice, once with the white pieces and once with the black pieces. The tournament typically lasts for three weeks and the player with the highest score at the end is declared the winner.
Rules
The Candidates Tournament follows the same rules as standard chess games with a few additional regulations. The time control for each game is typically 120 minutes for the first 40 moves, 60 minutes for the next 20 moves, and then 15 minutes for the rest of the game, with an additional 30 seconds per move starting from move 1.
In the case of a tie, several tiebreak systems are in place to determine the winner, including the number of wins, head-to-head results, and Sonneborn-Berger scores. The winner of the Candidates Tournament earns the right to challenge the current World Chess Champion in a match for the title.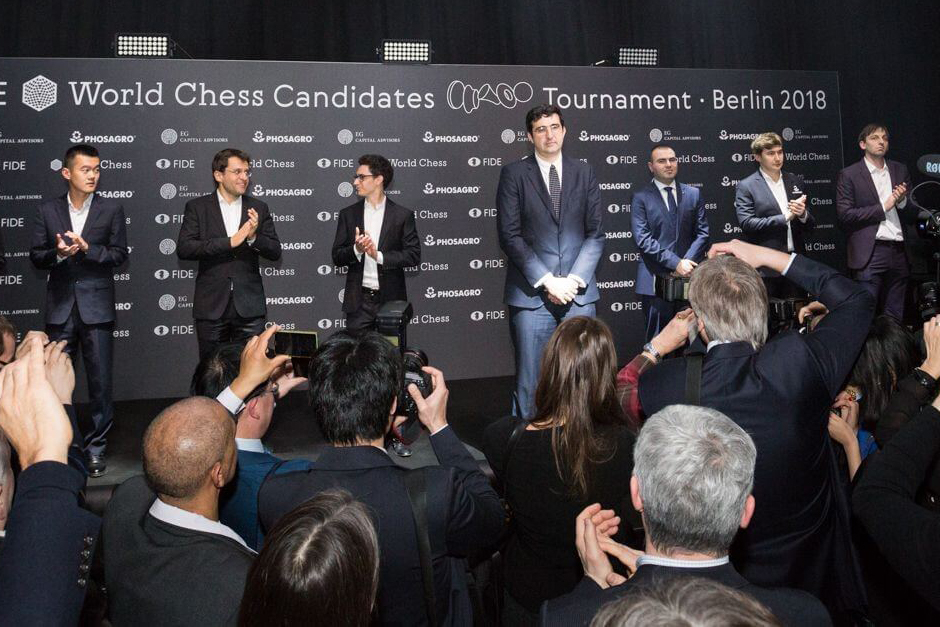 List Of Candidates Tournament Champions 2022
| | | | |
| --- | --- | --- | --- |
| No | Champion | Years | Nationality |
| 1 | David Bronstein | 1950 | USSR |
| 2 | Vasily Smyslov | 1953 | USSR |
| 3 | Vasily Smyslov | 1956 | USSR |
| 4 | Mikhail Tal | 1959 | USSR |
| 5 | Tigran Petrosian | 1962 | USSR |
| 6 | Boris Spassky | 1965 | USSR |
| 7 | Boris Spassky | 1968 | USSR |
| 8 | Bobby Fischer | 1971 | USA |
| 9 | Anatoly Karpov | 1974 | USSR |
| 10 | Viktor Korchnoi | 1977 | USSR |
| 11 | Viktor Korchnoi | 1980 | USSR |
| 12 | Garry Kasparov | 1983 | USSR |
| 13 | Artur Yusupov | 1985 | USSR |
| 14 | Anatoly Karpov | 1988 | USSR |
| 15 | Jan Timman | 1990 | Netherlands |
| 16 | Nigel Short | 1993 | England |
| 17 | Anatoly Karpov | 1996 | Russia |
| 18 | Veselin Topalov | 1998 | Bulgaria |
| 19 | Peter Leko | 2002 | Hungary |
| 20 | Veselin Topalov | 2005 | Bulgaria |
| 21 | Levon Aronian | 2007 | Armenia |
| 22 | Boris Gelfand | 2011 | Israel |
| 23 | Magnus Carlsen | 2013 | Norway |
| 24 | Vishy Anand | 2014 | India |
| 25 | Sergey Karjakin | 2016 | Russia |
| 26 | Fabiano Caruana | 2018 | USA |
| 27 | Ian Nepomniachtchi | 2020 | Russia |