Magnus Carlsen, the 2013 World Chess Championship Champion, is widely regarded as the best chess player in the world. From a young age, he showed a natural talent for the game, and he quickly rose through the ranks to become one of the most dominant players of his generation. In this article, we will take a closer look at Carlsen's journey to the top of the chess world, from his early beginnings to his rise to the pinnacle of the game.
Magnus Carlsen's Early Life and Introduction to Chess
Magnus Carlsen was born on November 30, 1990, in Tonsberg, Norway. His family was heavily involved in education, and his father was a software engineer. Magnus was introduced to chess at the age of five after his father taught him how to play. Carlsen quickly showed an aptitude for the game, and his parents encouraged him to pursue it seriously.
At the age of eight, Carlsen began playing in local tournaments and quickly rose through the ranks. He was soon playing against much older and more experienced players, but his natural talent and determination allowed him to hold his own. By the time he was nine, Carlsen was already considered one of the best players in Norway in his age group. Carlsen's talent did not go unnoticed, and he began receiving training from established coaches. He was also enrolled in a special program for gifted children at his school, which allowed him to devote more time to his chess training. 
Carlsen's Impressive Major Achievements and Tournaments
Magnus Carlsen has achieved numerous milestones and holds several records, making him one of the greatest chess players of all time At the age of 13 years, 4 months, and 27 days, Carlsen became the youngest chess grandmaster in the world in 2004. This was a remarkable achievement, as it is a title that is usually only attained by players in their late teens or early twenties. He also holds the record for being the youngest player to be ranked number one in the world at the age of 19 years and 32 days in 2010. Carlsen's rise to the top of the world chess rankings was meteoric. He achieved his first major success in 2006 when he won the Norwegian Chess Championship. In 2009, he won the prestigious Corus chess tournament in the Netherlands, which helped to establish him as a top player in the world. Behind that milestone is a series of Magnus Carlsen's famous matches. 
London Chess Classic
The London Chess Classic is one of the most prestigious chess tournaments in the world, featuring the strongest players from around the globe. Magnus Carlsen has been a dominant force in this tournament, having won it five times. His streak of four consecutive victories from 2009 to 2012 was a remarkable achievement, showcasing his unparalleled skill and dominance in the chess world. In 2009, Carlsen won the London Chess Classic in its inaugural year, defeating Russian Grandmaster Vladimir Kramnik in the final. He continued his winning streak in the following years, defeating other top players such as Hikaru Nakamura and Levon Aronian. In 2012, Carlsen once again emerged as the victor, defeating the reigning world champion Viswanathan Anand in the final.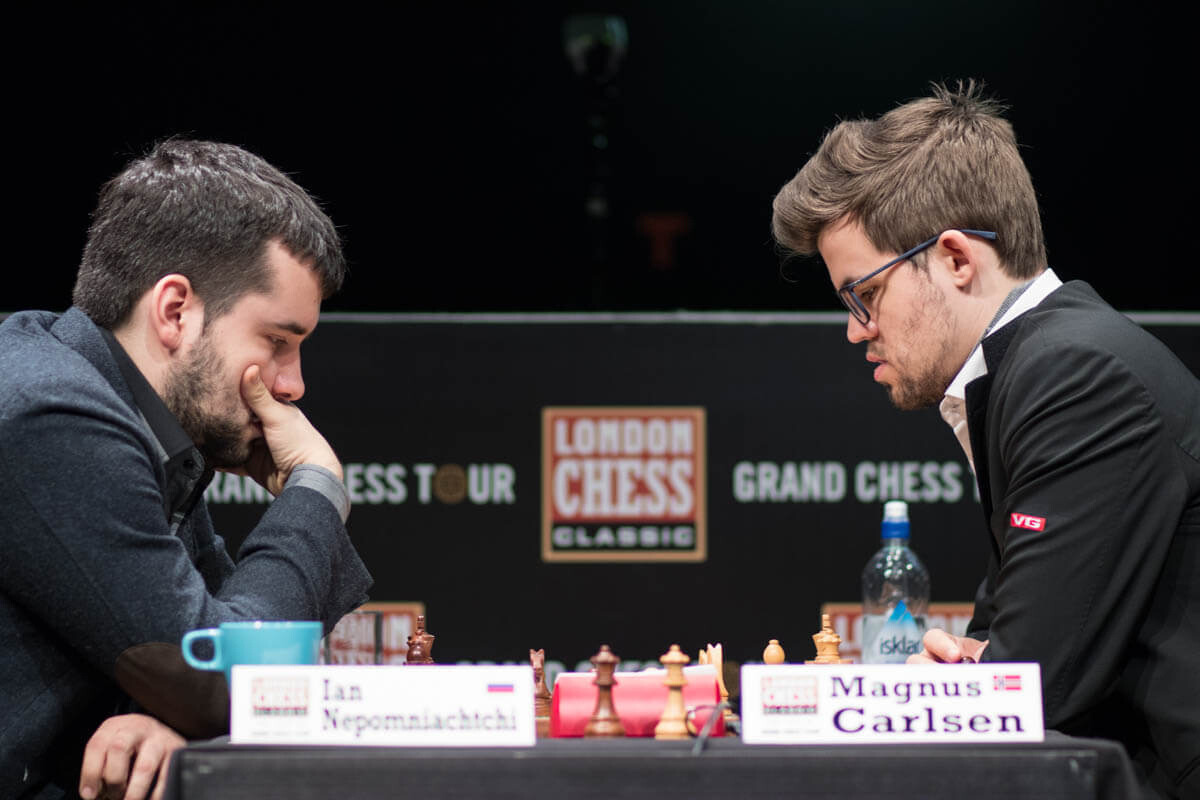 Carlsen's success in the London Chess Classic is a testament to his strategic thinking, his ability to adapt to different playing styles, and his sheer dominance in the game of chess. His performances in this tournament have solidified his reputation as one of the greatest chess players of all time.
Tata Steel Chess
The Tata Steel Chess Tournament, previously known as the Corus chess tournament, is a prestigious chess tournament held annually in the Netherlands. Magnus Carlsen has a remarkable record at this tournament, having won it a record seven times. His first victory came in 2008 when he was just 18 years old and had recently become the youngest-ever chess grandmaster. He followed up his win with another victory in 2010 and then won the tournament four years in a row from 2013 to 2016.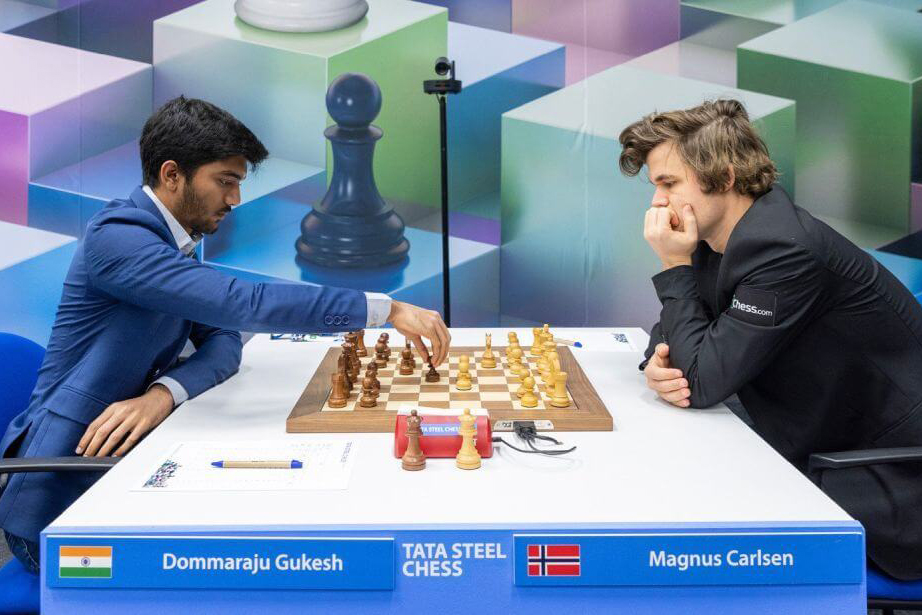 Carlsen's most recent win at the Tata Steel Chess Tournament was in 2020 when he won on tiebreaks after finishing level on points with Fabiano Caruana. The tournament is known for its strong field and high level of competition, with many of the world's top players participating each year. Carlsen's success at the tournament is a testament to his skill and consistency as a player, as well as his ability to perform well under pressure in high-stakes games.
Chess Olympiad
The Chess Olympiad is a biennial team chess event in which players from all over the world represent their respective countries. Magnus Carlsen has been a vital part of the Norwegian national team, leading them to several medal-winning performances.
In 2008, at the Dresden Chess Olympiad, Carlsen played on board one for Norway and helped the team secure the bronze medal, their first-ever medal at the Olympiad. Four years later, at the Istanbul Chess Olympiad, he played on board once again and helped the Norwegian team win silver. In 2014, Carlsen led the Norwegian team to another bronze medal finish at the Chess Olympiad in Tromso. He was also awarded the gold medal for his individual performance on board one, scoring 7.5 out of 10 points with a performance rating of 2872. In 2016, at the Baku Chess Olympiad, Carlsen once again played on board one for Norway and led the team to another bronze medal finish. He also won the gold medal for his performance on board one, scoring 7 out of 9 points with a performance rating of 2900.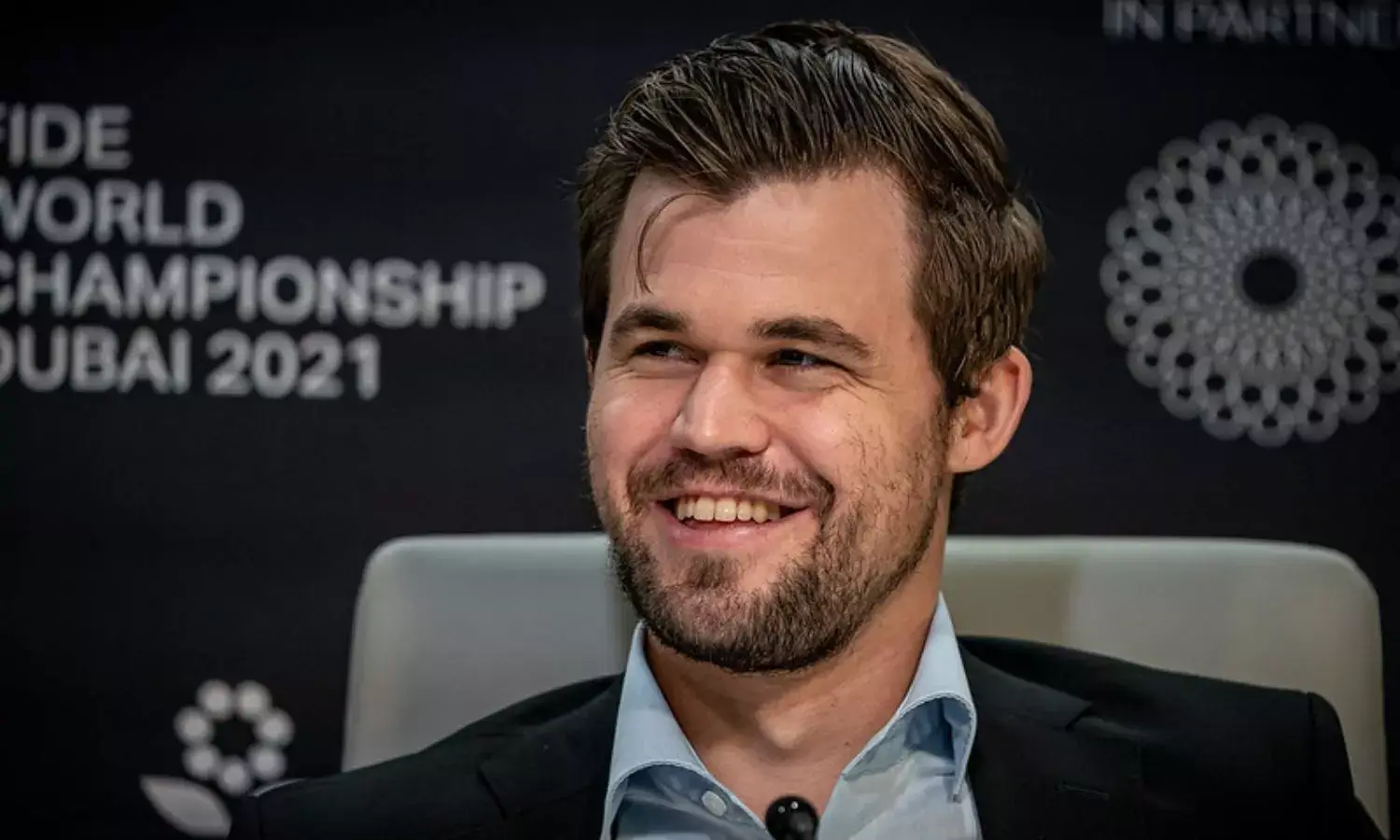 Carlsen's performances at the Chess Olympiad have established him as a formidable team player as well as an individual competitor. His contributions have been instrumental in securing multiple medals for Norway at the Olympiad, and he continues to be a vital part of the team.
Carlsen's Legacy in the World of Chess
Magnus Carlsen has already cemented his legacy in the world of chess, despite being only in his early 30s. He has broken numerous records and has consistently been ranked as the world's best chess player for over a decade. Carlsen's legacy is defined by his ability to innovate and adapt to changing circumstances. He has proven to be a master of all formats of the game, whether it be classical, rapid, or blitz chess. He has also been able to maintain his dominance over a long period of time, a feat that very few players have been able to achieve.
One of Carlsen's most significant contributions to the world of chess has been his ability to popularize the game. His engaging personality and his willingness to interact with fans and the media have made him a household name, not just among chess enthusiasts, but also among the general public. He has also inspired a new generation of chess players, who look up to him as a role model and a source of inspiration. Carlsen's legacy also includes his impact on the development of chess as a sport. He has pushed the boundaries of what is possible in the game, both in terms of strategy and technique. He has shown that chess can be a dynamic, exciting, and competitive sport, and not just a game for intellectuals.