Some highlights from Ding Liren's Career
Ding Liren is a Chinese chess Grandmaster who is widely recognized as one of the top chess players in the world. He was born on October 24, 1992, in Wenzhou, Zhejiang, China. Ding Liren began playing chess at a young age and quickly showed exceptional talent and potential.
Here are some key highlights from Ding Liren's career:
1. Rise to Prominence: Ding Liren's breakthrough came in 2009 when he won the Chinese Chess Championship, becoming the youngest player ever to achieve this feat at the age of 16. This victory marked the beginning of his rise to prominence on the international chess stage.
2. Grandmaster Title: In 2009, Ding Liren earned the title of Grandmaster (GM), the highest title awarded by FIDE, the international chess governing body. He became the 24th Chinese player to achieve this distinction.
3. Chinese Chess Champion: Ding Liren has had notable success in the Chinese Chess Championship, winning the title four times (in 2009, 2011, 2012, and 2017).
4. International Tournaments: Ding Liren has achieved remarkable results in various international chess tournaments. He has consistently performed well in prestigious events and has earned numerous tournament victories and high placements. Notably, in 2018, he won the "Dortmund Sparkassen Chess Meeting" tournament, which featured some of the world's top players.
5. World Cup Success: Ding Liren's standout performance came in the 2017 FIDE World Cup, where he advanced to the final and narrowly missed winning the championship. He lost in the tie-breaks to Levon Aronian but secured his place as one of the world's elite players.
6. Candidates Tournament: In 2018, Ding Liren qualified for the Candidates Tournament, which determines the challenger for the World Chess Championship. He finished in second place, narrowly missing out on the opportunity to challenge for the title.
Ding Liren's Playing Style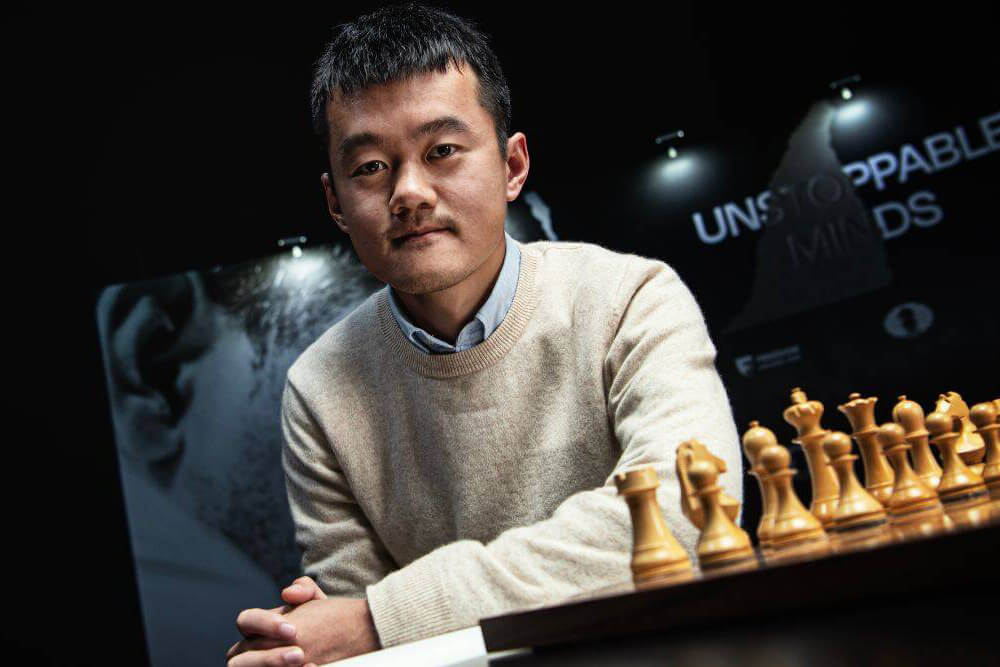 Ding Liren is known for his solid and positional playing style, which is characterized by his excellent endgame technique, strategic understanding Liren, and patience. Here are some key aspects of Ding Liren's playing style:
1. Positional Understanding Liren: Ding Liren demonstrates a deep understanding Liren of positional concepts and principles. He often focuses on building a solid foundation and creating harmonious piece coordination. He pays attention to pawn structures, piece activity, and control of key squares on the board.
2. Solid Openings: Ding Liren is known for his reliable and solid opening repertoire. He prefers to choose openings that offer long-term strategic possibilities rather than seeking immediate tactical complications. He often aims to gain small advantages out of the opening and gradually increase his advantage throughout the game.
3. Endgame Mastery: Ding Liren's endgame skills are particularly notable. He excels in converting small advantages into victories through precise endgame play. He has a strong understanding Liren of complex endgame positions and is capable of exploiting even the smallest positional weaknesses.
4. Tactical Alertness: While Ding Liren's style is predominantly positional, he possesses tactical acumen and is capable of executing tactical combinations when the opportunity arises. He is adept at calculating accurately and identifying tactical motifs in positions, often using them to his advantage.
5. Patience and Determination: Ding Liren has demonstrated great patience and resilience in his games. He is willing to play long, strategic battles, patiently maneuvering and waiting for the right moment to strike. His ability to maintain composure and make consistent, strong moves throughout the game is one of his strengths.
Ding Liren's playing style has proven to be highly effective against strong opponents, and his consistent performance against top players has placed him among the world's elite chess players. His strategic and solid approach to the game has earned him numerous victories and accolades throughout his career.
Ding Liren In The World Chess Champion 2023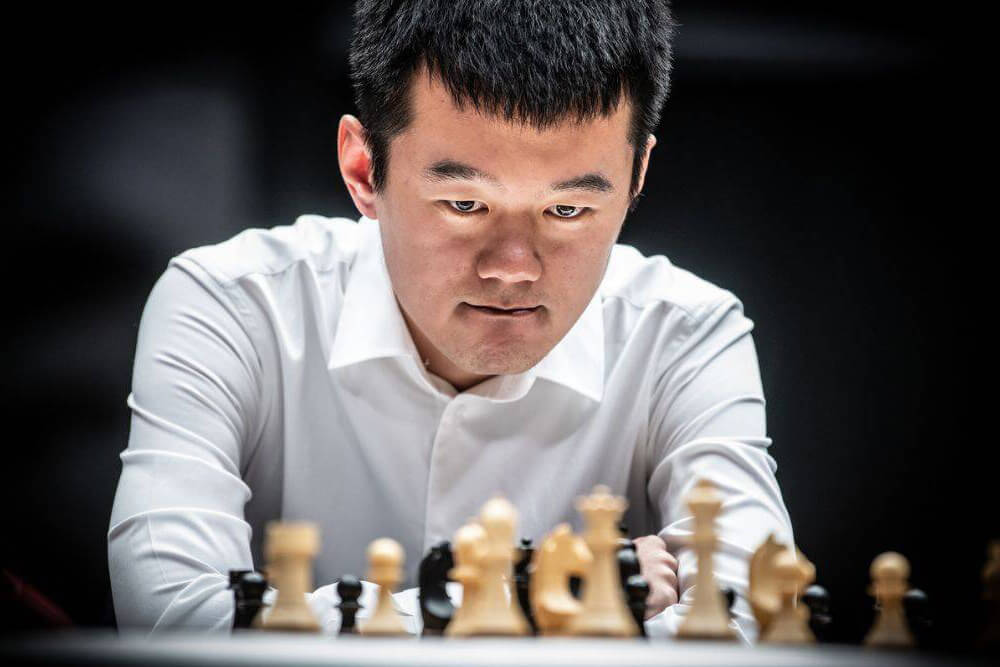 On April 9, the first classical game was played, and now, following a nerve-racking rapid playoff, Ding Liren has become the 17th undisputed holder of the biggest title in chess.
Ian Nepomniachtchi was a worthy opponent who, had he taken use of his opportunities in some of the games, could have easily won the match. It all came down to nerves in the end, and Ding Liren emerged as the victor.
Multiple world champion Viswanathan Anand called the match "a match for the ages" after game 8 (out of 14), and the second half of the match was equally thrilling. A few of tense draws came after dramatic games with many ups and downs. The rapid playoff was the cherry on the cake, with both players keeping the tension throughout, until it was Ding Liren who prevailed in the final hurdle.
But chess is ultimately a sport, and there has to be winner.
The ever-modest Ding Liren later admitted that "winning the world championship is not that important." His emotional outpouring when Nepo resigned game 4 of the playoff was incredibly moving, nonetheless.