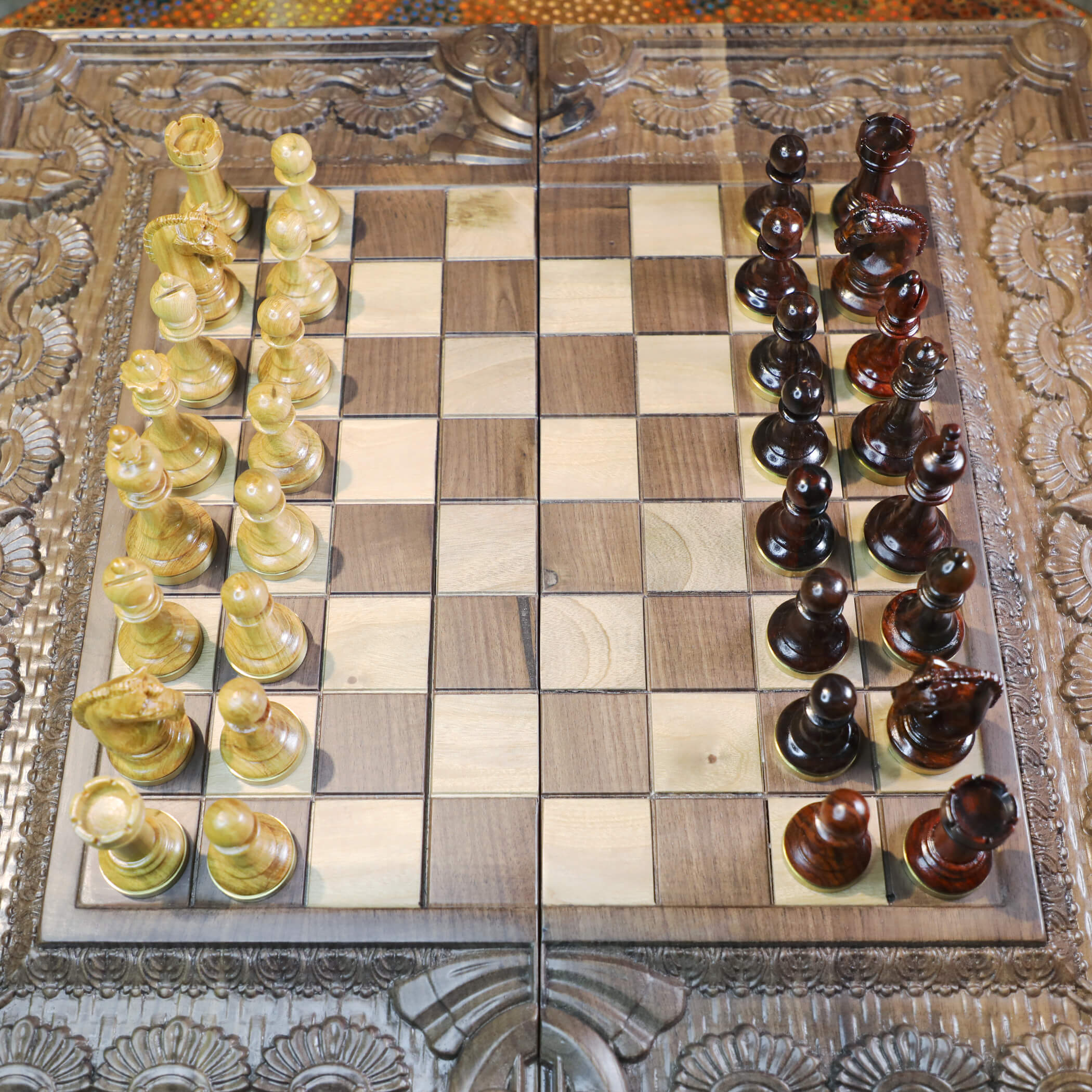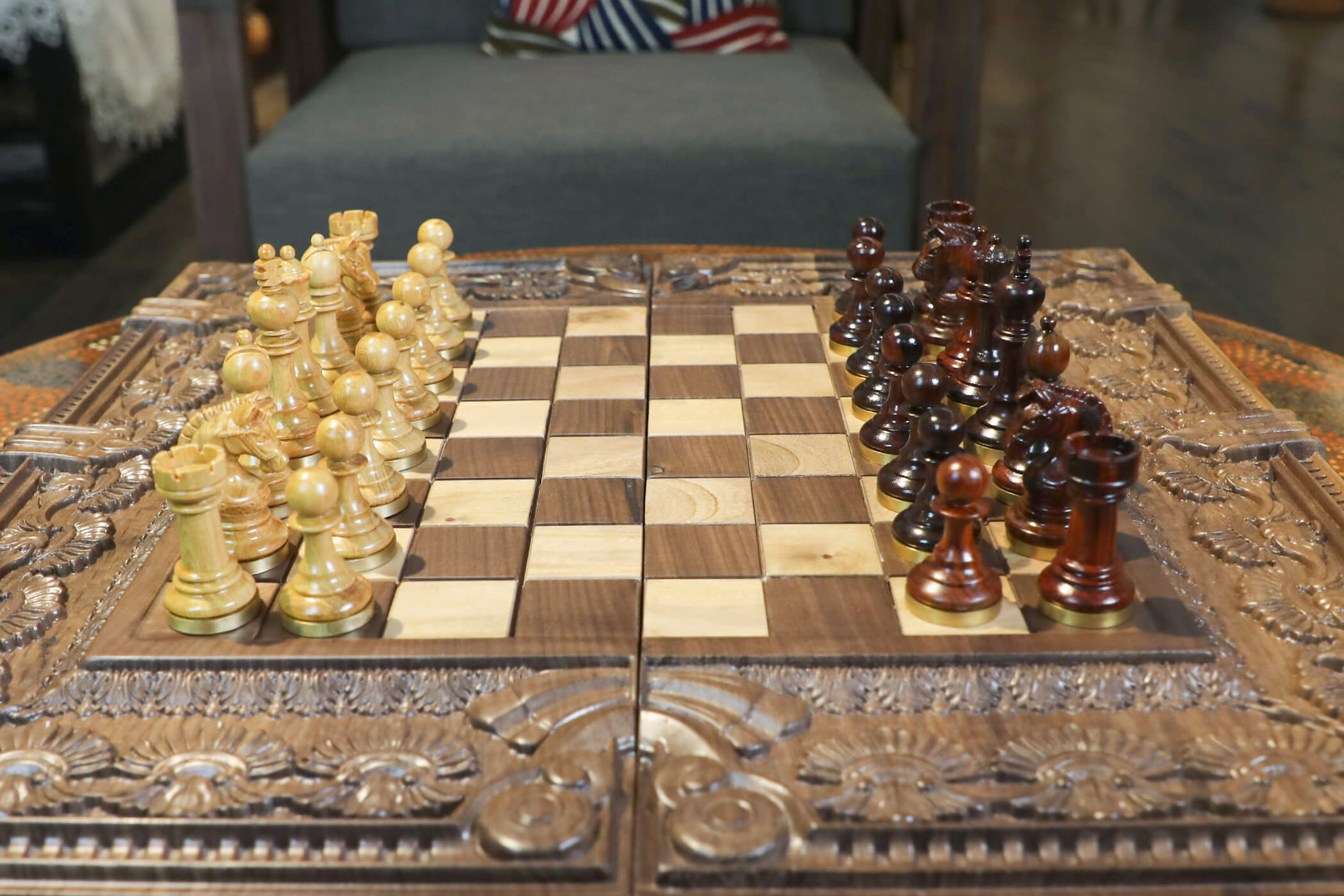 The sophisticated Foldable Engraved Chess Board was designed by Henry Le and finished by leading artisans in Vietnam. The whole chess board is chiseled from European Walnut Wood, which is the most popular one today with a color of bold gray and a beautiful contrasting grain and is extremely luxurious. The chess pieces are hand-carved and filled with light-colored squares of Chukrasia Tabularis Wood. The harmonious contrast between the colors of the two kinds of wood creates a luxurious and mysterious feeling for the chessboard.
In addition, this foldable chess board is also divided into two cells to hold two different types of chess pieces. The bottom of the chess board is covered with a layer of billiard cloth with a black color of luxury. The hinges are recessed so that when folded, it is extremely tight. The chess board has 2 luxurious copper keys. The chess boxes are made in 4 x 4 cm size to fit most standard to large sized chess pieces.
The Chess Board Includes:
1 Foldable Chess Board
Chess Instruction Book
2 years of insurance
Specifications
Weight: … kg
Materials: Walnut Wood & Chukrasia Tabularis Wood, Copper Lock and Hinges
Note: The chess pieces are made of wood and hand-finished, so the weight and shape of each piece may not be 100% the same. In addition, the color of the chess pieces is also different and though it is made of the same wood, it may be uneven due to the natural wood color.
Sent as a Gift: Henry Le Chess Team ships all of our orders in plain packaging with no invoices or receipts, so you can rest assured sending our products directly to the lucky recipients