Looking for chess movies to enjoy on this beautiful day? Do you love playing chess and watching films at the same time? Have you ever asked yourself if you can combine those two hobbies of you into one single action: watching chess movies? If not yet, Henry Le Chess Sets presents you the top 10 best chess movies of all time that you don't want to miss!
Chess Movie #10 – The Coldest Game (2019)
In the Cold War drama The Coldest Game, clever chess play is used as a primary allegory for strategic war games.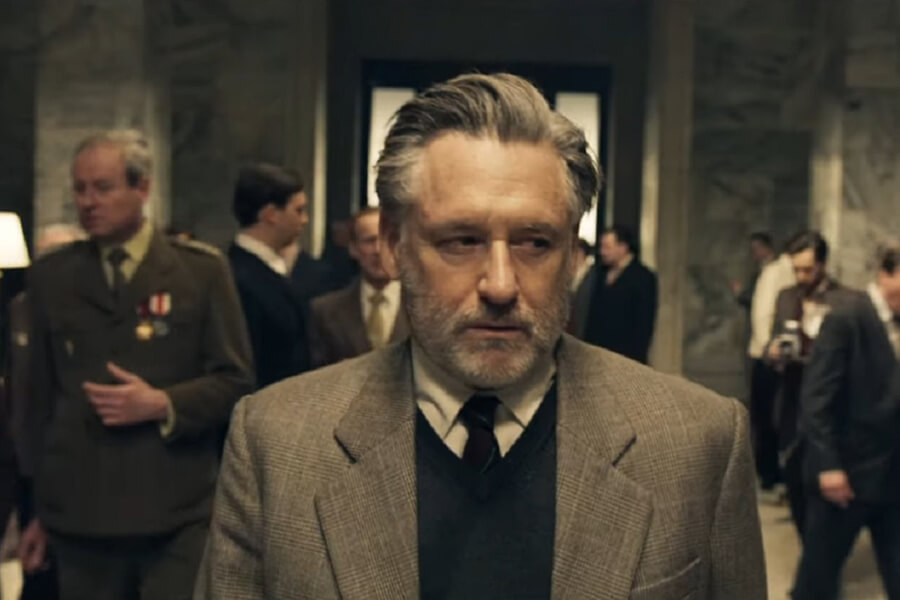 The American/Polish movie centers on Joshua Mansky (Bill Pullman), a troubled alcoholic math teacher who is selected by the American administration to compete in a chess match against a Soviet foe. A rival scheme involving Russian spies, escalation of the crisis, and military action is being carried out in the background.
Chess Movie #9 – Knights Of The South Bronx (2005)
The genuine tale of Knights of the South Bronx is as inspirational as they come, despite the fact that it was created for television. Richard Mason, played by Ted Danson, is a fictional character based on David MacEnulty, a real-life educator who taught South Bronx poor kids how to play competitive chess.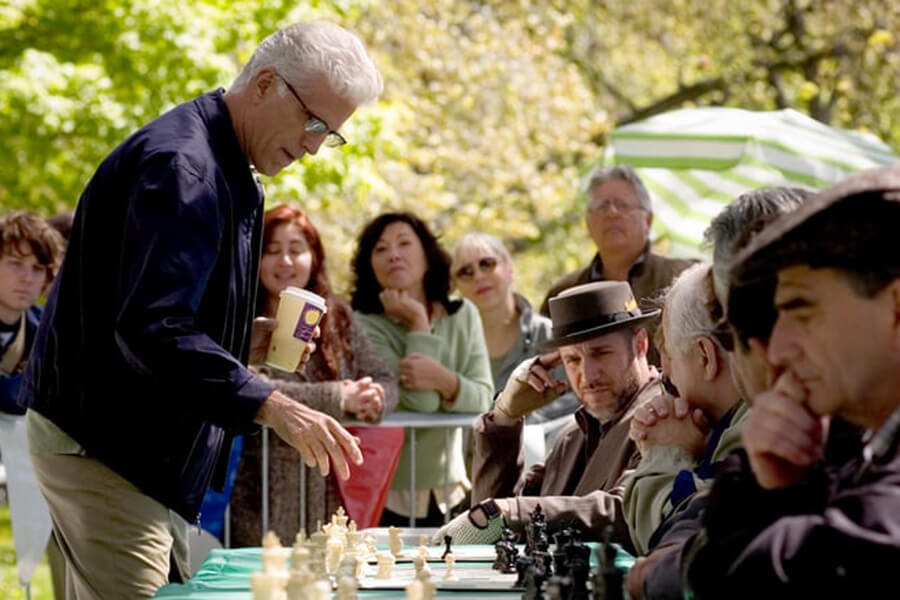 The Allen Hughes-directed film follows Mason (MacEnulty) as he trains many young students from Elementary School 70 in the New York Borough to win the state title. The lessons Mason taught the kids outside the chessboard, nevertheless, end up being the most useful.
Chess Movie #8 – Life Of A King (2013)
In Life of a King, Cuba Gooding Jr. portrays Eugene Brown in yet another moving true story. Former convict Brown transforms his life totally by starting a chess club for underprivileged youngsters in Washington, D.C.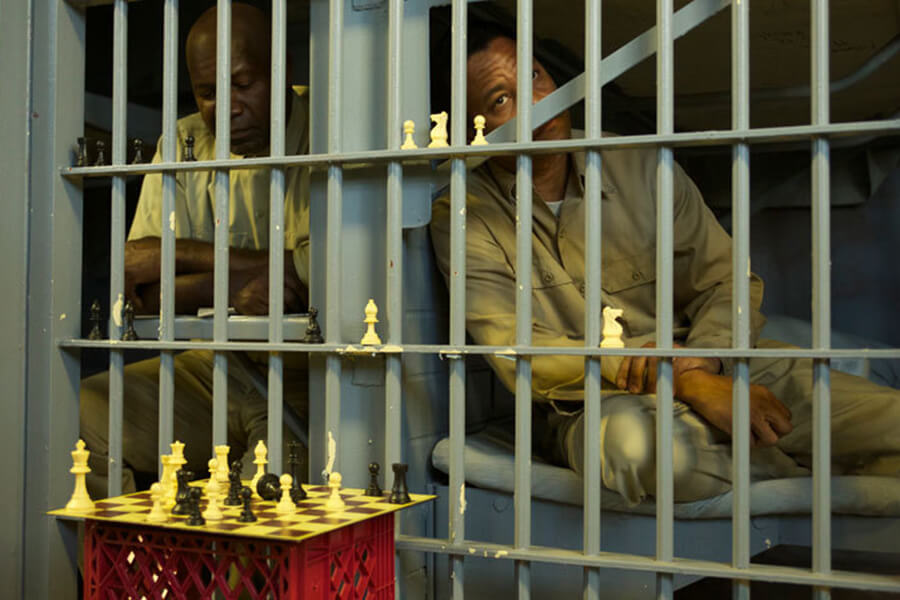 The Chess Man, who gives Brown a wooden chess piece after his release, teaches him how to play and master the game while Brown is incarcerated. Brown's life is at a crossroads as he struggles to obtain job as an ex-offender. In the end, he makes the decision to start the Big Chair Chess Club in Washington, D.C., where he coaches inner-city youths in the game's strategies.
Chess Movie #7 – Brooklyn Castle (2012)
Brooklyn Castle, which is set in the immediate aftermath of a financial crisis, extensively examines the challenges that members of a junior high school chess team experienced. The Brooklyn middle school I318 School, which has consistently turned out chess masters, is profiled in Brooklyn Castle. The movie provides us a fascinating peek at these young prodigies' life and the issues they are dealing with.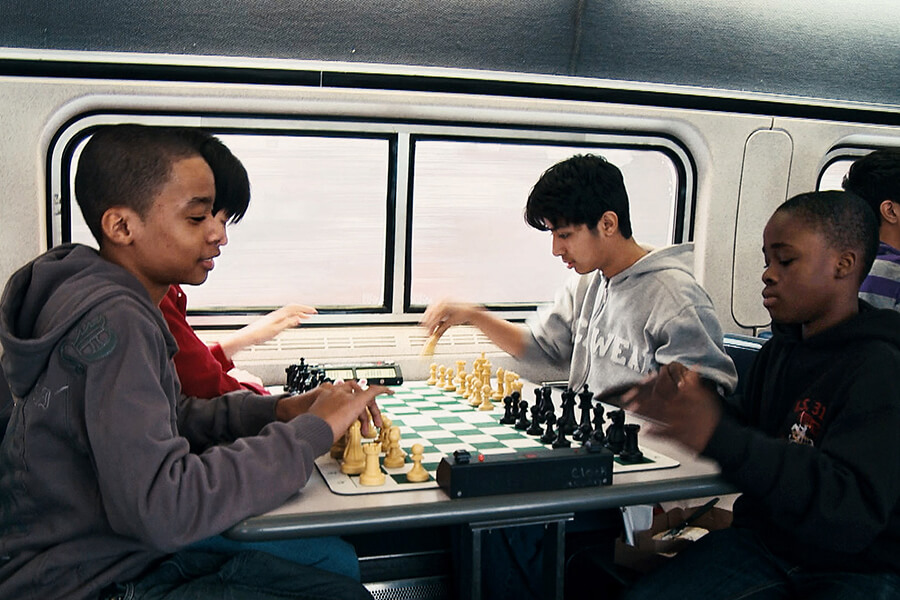 Additionally, there are times that are genuinely captivating. This movie motivates us and gives us hope that kids who would otherwise be forgotten might have a real chance at success in life if they have wonderful instructors and a supportive environment.
Chess Movie #6 – Magnus (2016)
The current chess grandmaster holding the top spot in the world is Magnus Carlsen. An interesting documentary on the prodigy's ascent to stardom was released in 2016. Magnus began his professional career at the age of 13, and at the age of 22, he won the chess world championship.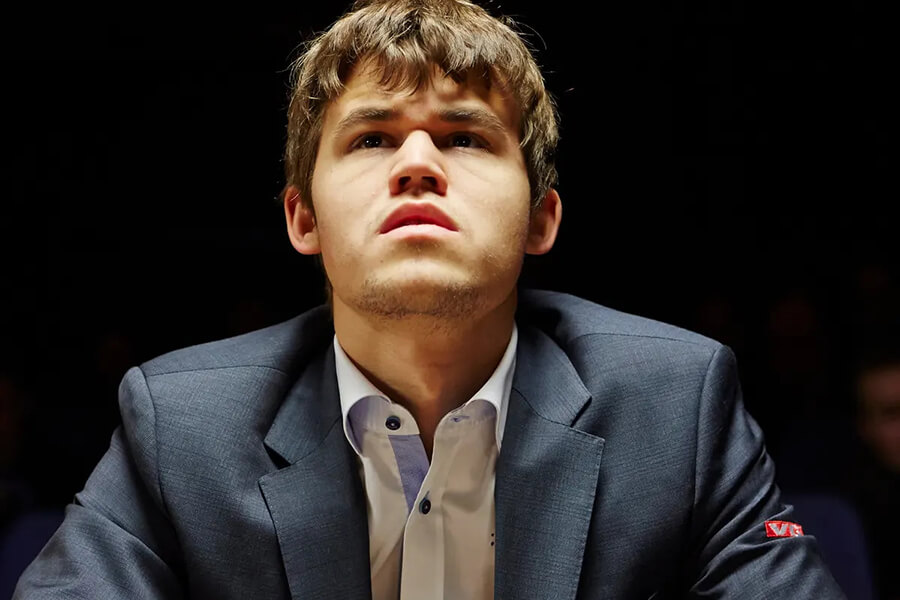 As he advances through the levels of international chess to become one of the greatest players of all time, the Norwegian grandmaster's early life is shown in the movie. If you like The Queen's Gambit and would want to see another chess-related real-life documentary, Magnus from 2016 is a good choice.
Chess Movie #5 – The Luzhin Defence (2000)
The Luzhin Defence, a film adaptation of the Vladimir Nabokov novel, depicts the complex tale of Luzhin (John Turturro), a chess champion sent to Italy in the 1920s to participate in one of his toughest matches.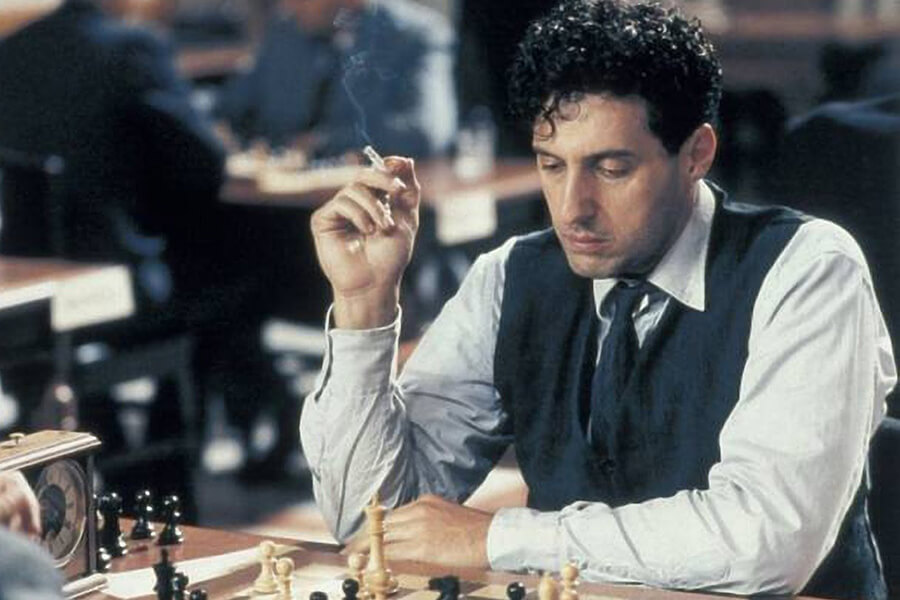 Luzhin, who is completely engrossed in chess, discovers the world for the first time when he falls in love with Natalia (Emily Watson), with whom he has been set up to wed by her powerful family. A complex set of circumstances develop as Luzhin seeks to strike a balance between his passion for chess and his recent infatuation.
Chess Movie #4 – Queen Of Katwe (2016)
The entire family will appreciate Disney's G-rated Queen of Katwe, which is based on a beautiful true story. The movie, which was directed by Mira Nair, centers on 10-year-old Phiona (Nadina Nalwanga), a poor Ugandan girl whose perspective on life is completely altered after she learns how to play chess.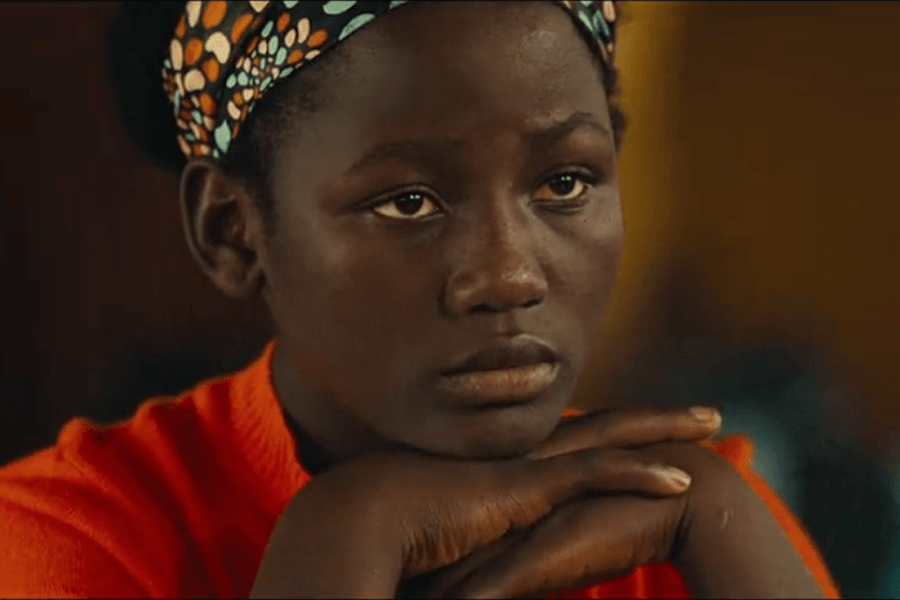 Phiona works as a maize saleswoman and looks for her younger brother throughout the day, according to an adaptation of a Tim Crothers piece for ESPN. But when she takes part in a missionary activity, she learns how to play chess, and she is completely taken aback. She learns the rules of the game from her tutor Robert Katende (David Oyelowo), and soon she is the best player in the Katwe community.
Chess Movie #3 – Fresh (1994)
A 12-year-old New York drug peddler forced to mature quickly finds solace in competitive chess in Boaz Yakin's moving urban coming-of-age story Fresh.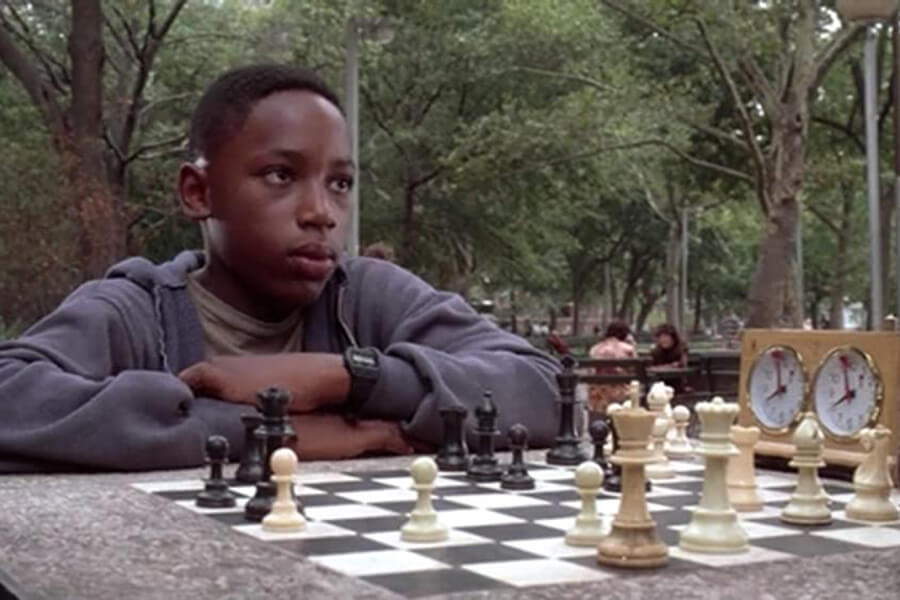 Fresh, a teenage dealer played by Sean Nelson, recounts the chess skills he gained from his inebriated father and speed-chess champion, Sam (Samuel L. Jackson). When Giancarlo Esposito's terrifying kingpin Esteban (Fresh's drug-addled sister) comes home, Fresh utilizes his chess skills to devise a strategy to save himself and his sister from a checkmate situation.
Chess Movie #2 – Pawn Sacrifice (2014)
Bobby Fischer, a well-known chess prodigy, is portrayed by Toby Maguire in Edward Zwick's gripping Pawn Sacrifice, while Boris Spassky, a famous Russian chess player, is portrayed by Liev Schreiber.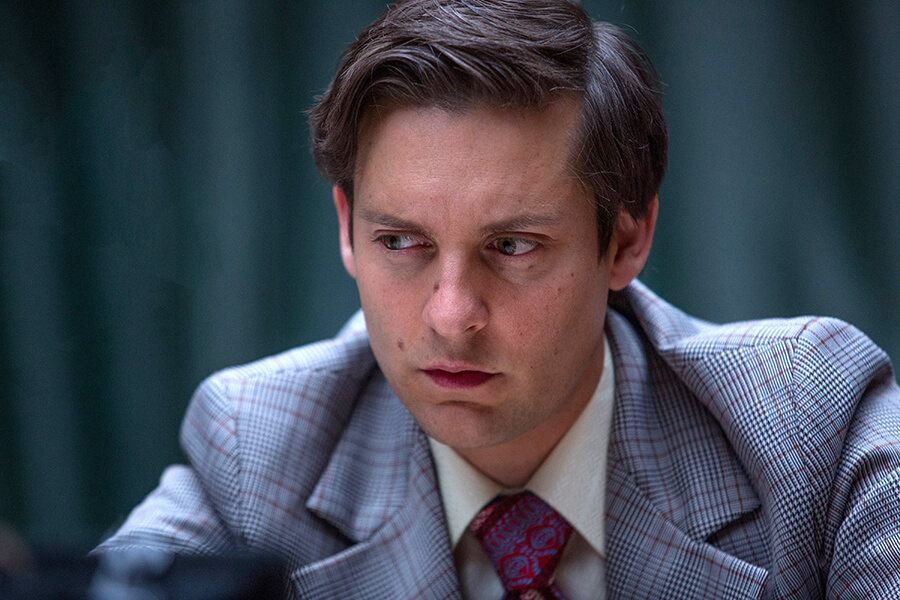 The 1972 World Chess Championship, which pitted Fischer and Spassky against one another at the height of the Cold War, is the focal point of the biographical drama. Fischer's familial connections to communism result in a lifetime of FBI monitoring, which weighs heavily on his mind as he attempts to play in chess at the greatest level. This is shown through a series of flashbacks.
Chess Movie #1 – Searching For Bobby Fischer (1993)
If you enjoy chess films, the finest one to see is A child becoming weary of his superhuman chess prowess is the central character of Steve Zaillian's complicated story, Searching for Bobby Fischer.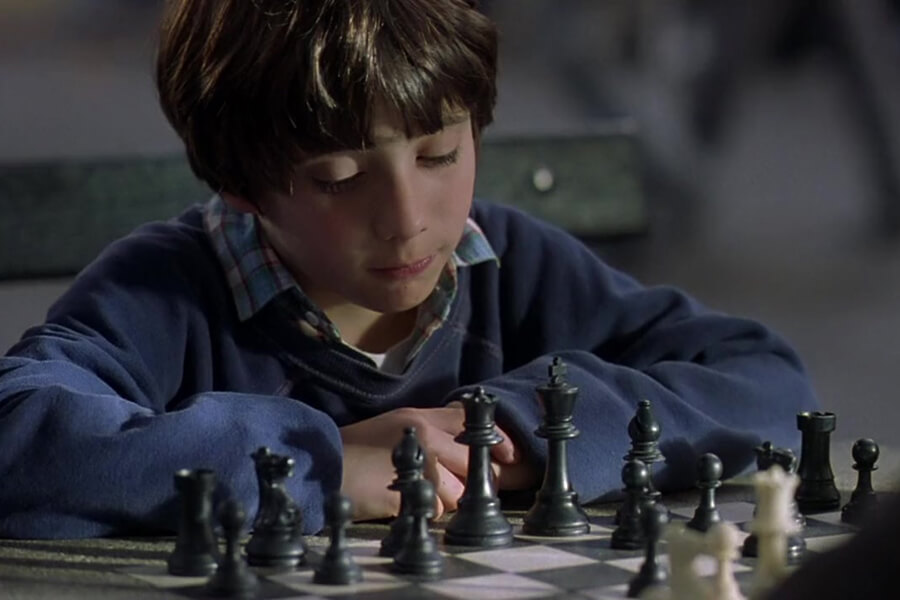 Josh Waitzkin, a normal American adolescent kid interested in athletics, is portrayed by Max Pomeranc. He exhibits a level of proficiency that is seldom seen when he defeats his father Fred (Joe Mantegna) in a game of chess. Josh encounters Vinnie, a chess hustler played by Laurence Fishburne, who helps the young man improve his game so he can win matches at Washington Square Park. While his parents continue to push for his success, Josh's interest in the game and the attention he is receiving wanes as his skill level rises.