Are you looking for the best chess books for beginners, intermediate players, and even for grandmasters? You have come to the right place! Henry Le Chess Sets brings you top 10 best books on chess.
Chess Book #1 – Bobby Fischer Teaches Chess
For a generation of chess players, learning the game from one of the best ever played proved to be beneficial. One of the most popular chess books of all time is still Bobby Fischer's. You ought to possess this classic even if you are already a skilled chess player. Give it to loved ones and friends who have always been interested in playing the game. Keep a copy in your bag so you may give it to a stranger while playing chess at your neighborhood club or at a coffee shop. After all, the mass market paperback edition only costs a little more than a quick dinner!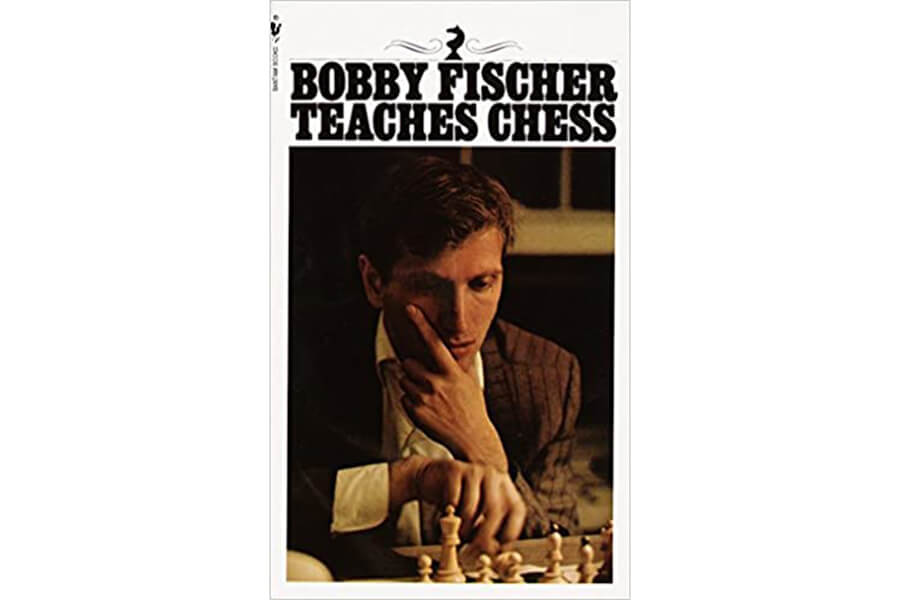 Everything from fundamental checkmates to attacking the opponent is covered in the book, as well as how the pieces travel. Readers will progress from having no prior chess experience to being prepared to play a game, and nowadays, finding a game is not too difficult.
Chess Book #2 – How to Reassess Your Chess
Chess players frequently struggle with understanding positional chess and creating strategy during the middlegame. The thinking process behind middlegame strategies and how to identify positional mismatches are covered in this article. IM Famous author Jeremy Silman, who has a keen awareness of the flaws of novice chess players, writes with comedy.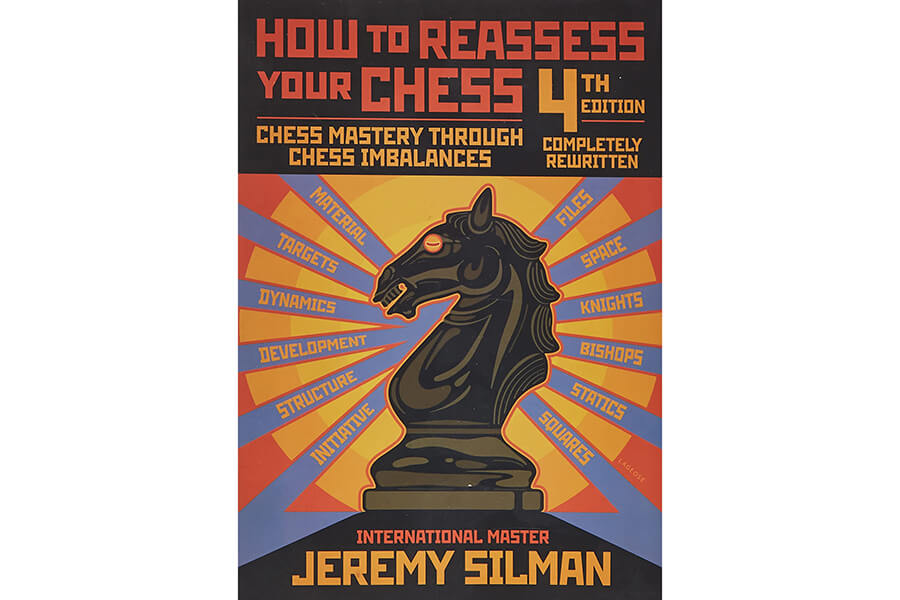 This book is renowned for being approachable and is made for a wide variety of players (1200 to 2000 strength). It's a useful tool for anyone coming back to the game after a hiatus as well. Each person may enjoy this timeless piece!
Chess Book #3 – My System
A great chess book is best exemplified by Aron Nimzowitsch's writings. Since 1925, grandmasters and trainers have continuously ranked it among the top five best-selling chess books of all time. This was among the earliest publications to be regarded as a manual for positional chess, and it does an excellent job of teaching crucial positional concepts.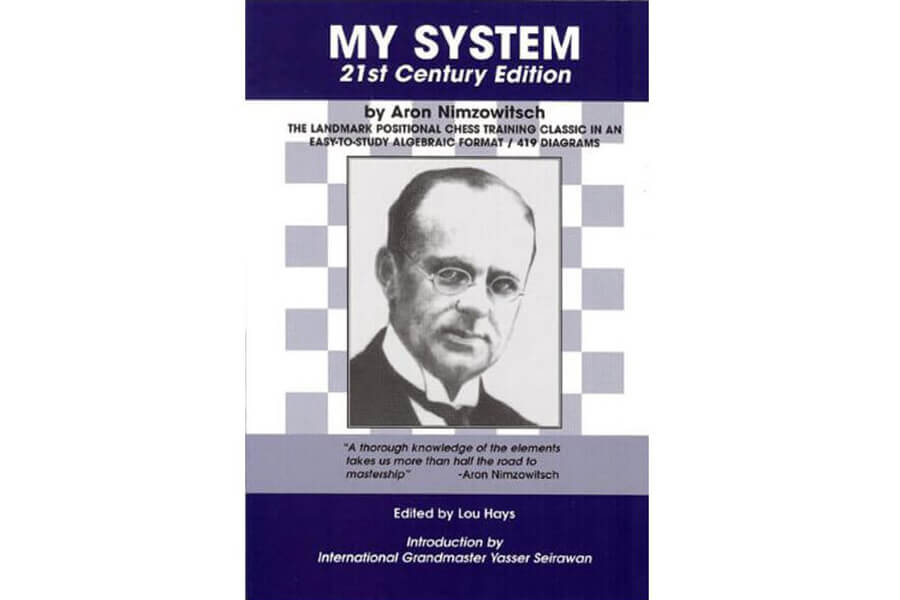 Some individuals feel that My System reads like a textbook since it is written for a larger target audience from around 1500-2200 strength (some people prefer this method for learning). Although it is not seen to be as approachable as other masterpieces, this book is essential for any serious player.
Chess Book #4 – Zurich International Chess Tournament, 1953
David Bronstein's masterpiece, which covers the Candidates' Tournament before his 1954 world championship match against Mikhail Botvinnik, is a strong contender for the title of best chess tournament book of all time. It is not only a historical record of the best chess played at the period, but it is also an exceptionally well-written and annotated book. This combination gives it its status as an enduring classic.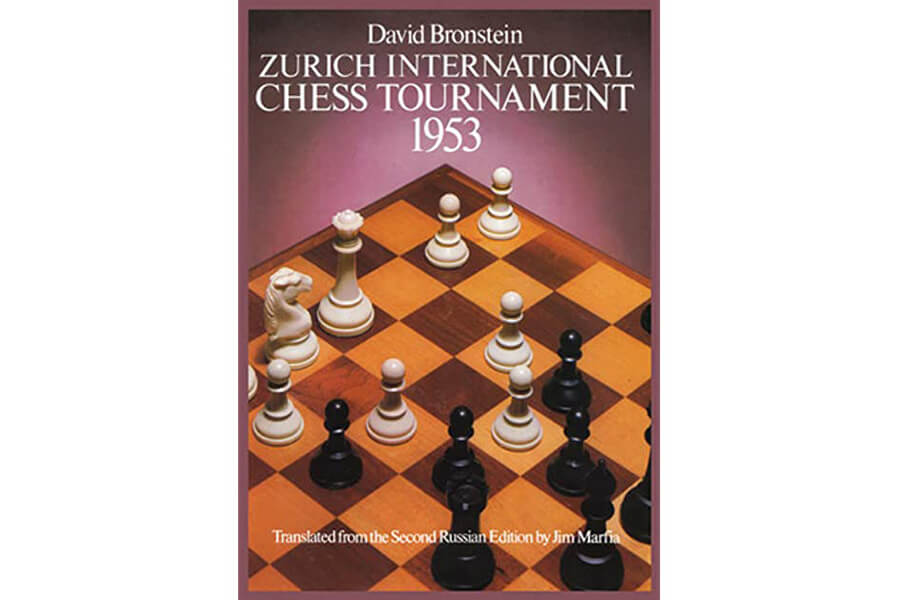 The typical player is the target audience for Bronstein's writing and comments in this book, which is intended for readers with strengths between 1200-2000. This outstanding and approachable work on the history of chess fulfills all the requirements for a book that is a must-have. Check out Alexander Alekhine's two novels, New York 1924 and New York 1927, if you want to read additional books about historical super-tournaments.
Chess Book #5 – My 60 Memorable Games
One of the most apparent additions to the list is this book. Many people rank Bobby Fischer with Garry Kasparov and Magnus Carlsen as the best three chess players of all time. Any fan should have a book of Fischer's best games with his commentary. The book stands up to the hype, even if you've never read it. Fischer provides insightful and lucid commentary on his brilliant matches. This number-one chess seller serves as a guide for other game collecting books.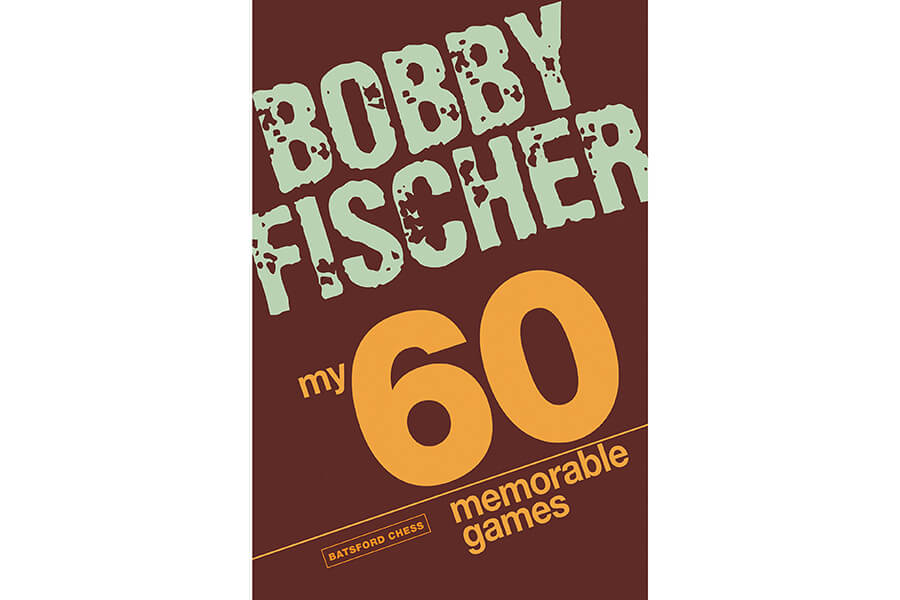 Chess Book #6 – Think Like a Grandmaster
Think Like a Grandmaster examines the general chess cognitive process, as the title would imply. Kotov covers a variety of significant and useful chess topics, including as the general strategy and decision-making process. He provides us with instruments for both positional and tactical growth (analytical trees, candidate movements, and computation exercises) (creating and implementing plans, pawn islands, weaknesses, tension, etc.). It is undoubtedly geared at expert players (1600-2200+ strength), yet it is nonetheless a potent classic.
Look at John Nunn's Understanding Chess Moves or Irving Chernev's Logical Chess: Move by Move if you're seeking for books on related subjects that are easier to understand.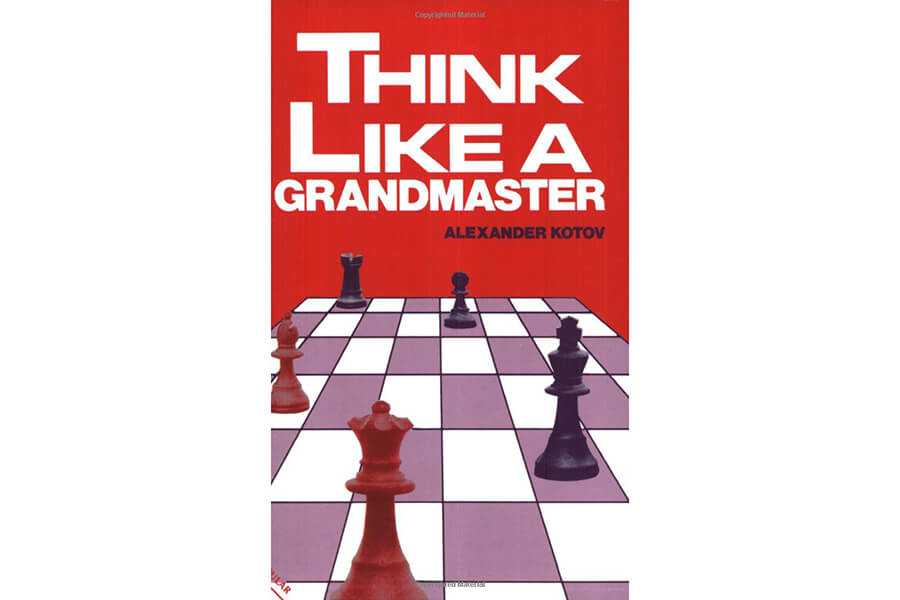 Chess Book #7 – Silman's Complete Endgame Course: From Beginner to Master
IM With his work on the endgame, Jeremy Silman makes his second appearance on our top 10 list. The basic premise of Silman's well-known endgame book is that players should only learn the endgames that are appropriate for their level of expertise. It is simple to become caught down in studying intricate endgames that are rarely seen in your own play. Looking at highly speculative rook-and-pawn endgames certainly isn't the greatest use of your time if you happen to be a player of 1300-strength.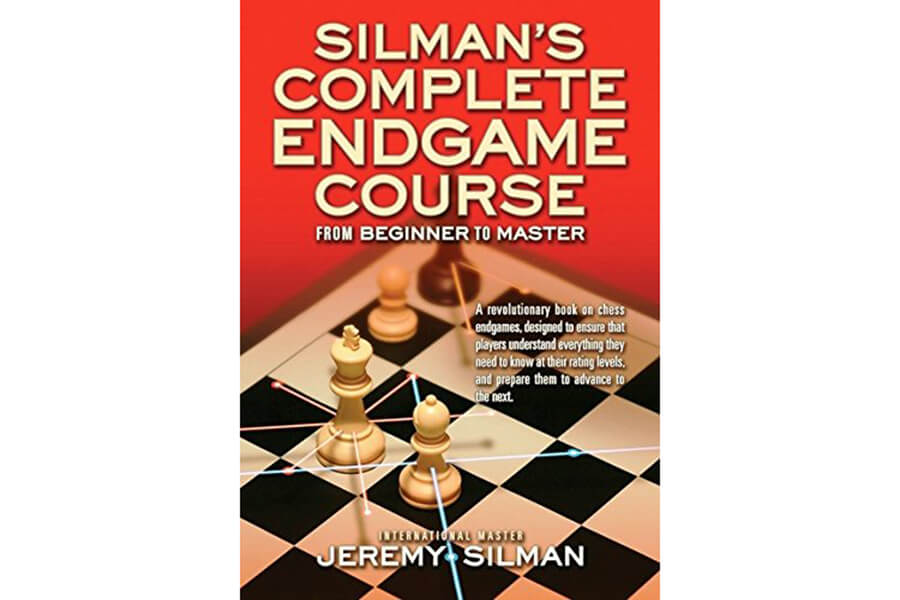 There is nothing wrong with that if endgames pique your curiosity, but if you want to improve as a chess player, it is best to understand certain fundamental and useful endgames that you will come across in your own games. Your learning will be aided by the concepts, examples, and instructions in Silman's work.
The target audience for this readily available endgame piece is anyone who isn't already a proficient player. Advanced players would do well to go on to Mikhail Shereshevsky's Endgame Strategy and Mark Dvoretsky's Endgame Manual, which is more of a reference work. There is Irving Chernev's Capablanca's Best Endings for Jose Raul Capablanca lovers to enjoy.
Chess Book #8 – The Life and Games of Mikhail Tal
Need to enhance your game's intensity and tactical prowess? That is simply a portion of the reasons why this book should be read. In this book, Mikhail Tal's personality shines through nicely as you read about his life and experience some of his humor and enthusiasm. This has become a fan favorite just because of his engrossing writing style. One of Tal's most well-known and almost scary lines is as follows: You have to lead your adversary into a pitch-black woodland where 2 + 2 = 5 and the exit is only wide enough for one.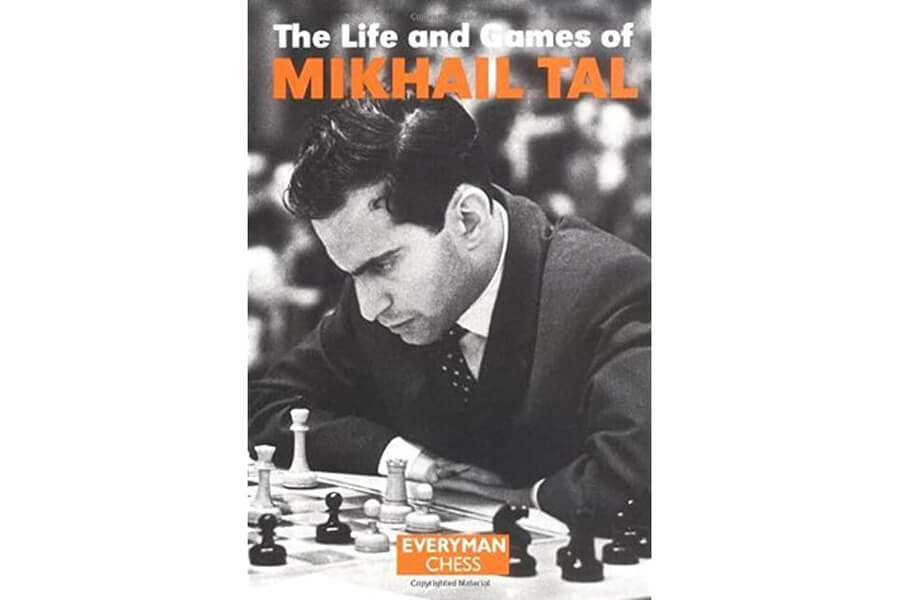 Don't pass up this book if you want to learn more about Tal's character, offensive prowess, and some of the most ferocious games you've ever seen! Check out Fire on the Board by Alexei Shirov if you're seeking for additional books about aggressive players. The Art of Attack in Chess by Vladimir Vukovic is another classic to take into account if you want to strengthen your attacking skills.
Chess Book #9 – Karpov's Strategic Wins (2 volumes)
A positional player's game collection is a necessary component of any top ten list of classic chess books. We've previously talked about the game collection books by Fischer and Tal, but if you're looking for game examples and detailed analysis to teach you positional play, go no further! Karolyi's two-volume study on the former world champion Anatoly Karpov is incredibly thorough but easy to read. Karpov's ostensibly straightforward yet risky boa constrictor style goes nicely with the lucid writing style!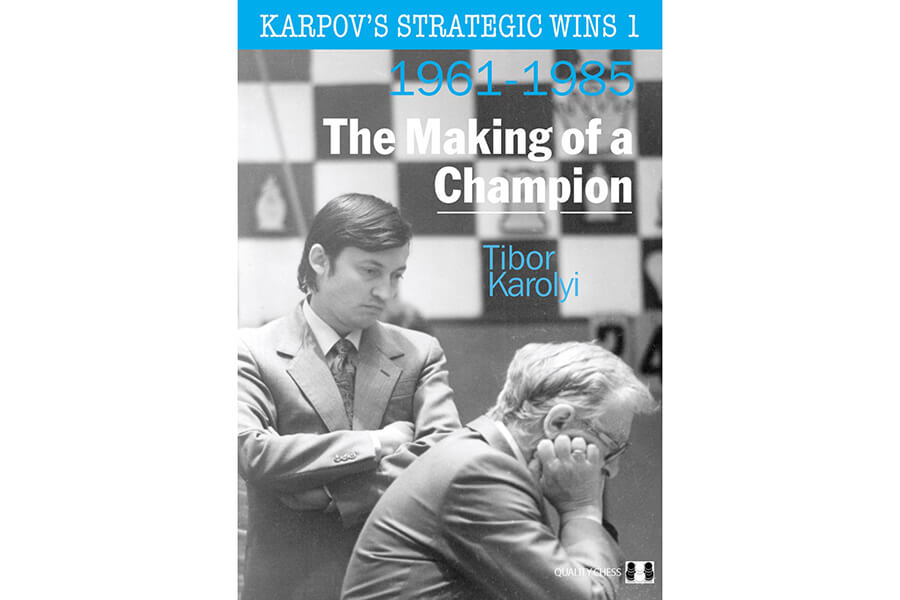 Check also Harry Golombek's Capablanca's Hundred Best Games or Karpov's own My Best Games if you're seeking for other game compilations on positional players.
Chess Book #10 – My Great Predecessors (5 volumes)
The five-volume set from Garry Kasparov includes information on chess history and analyzed games going all the way back to the first world champion (Wilhelm Steinitz). It's worth paying to hear a chess legend like Kasparov explain each world champion (and their rivals) while also sharing his opinion on famous matches.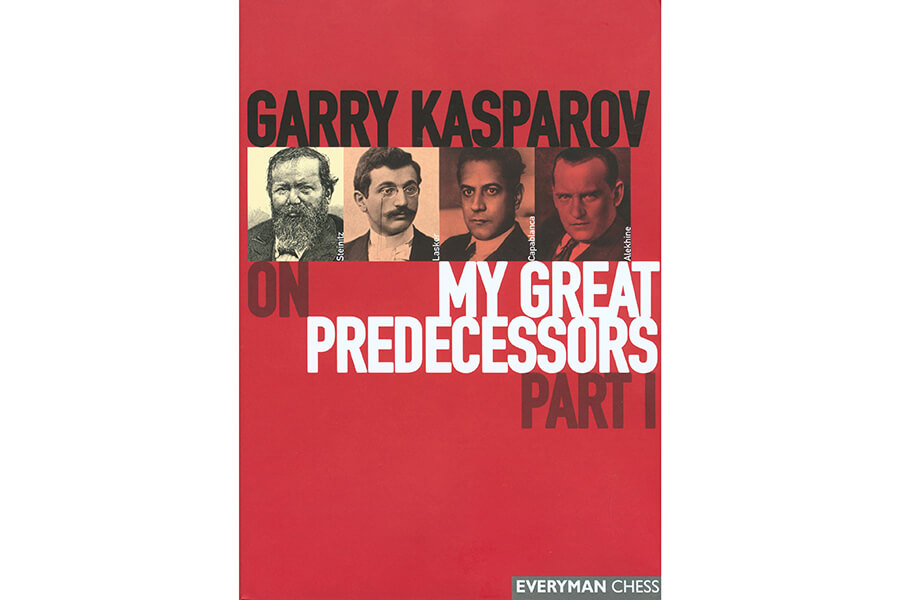 The book by Kasparov succeeds on both ends of the spectrum. He dives into historical chess nuances in a way that makes you want to relax and read. Then, you have top-notch educational material to delve into when you reach his in-depth analyses of the best games. Almost any top-10 chess books list would be simple to include the My Great Predecessors series.