The special Bishop is designed according to the shape of the original one in the standard chessboard but with a higher scale. It is designed and perfected by artist Henry Le and leading artisans in Vietnam. The material of this chess piece is a combination of 123 colorful pencils, clear epoxy resin, Ash Wood with light grains, and beautiful red Padauk Wood.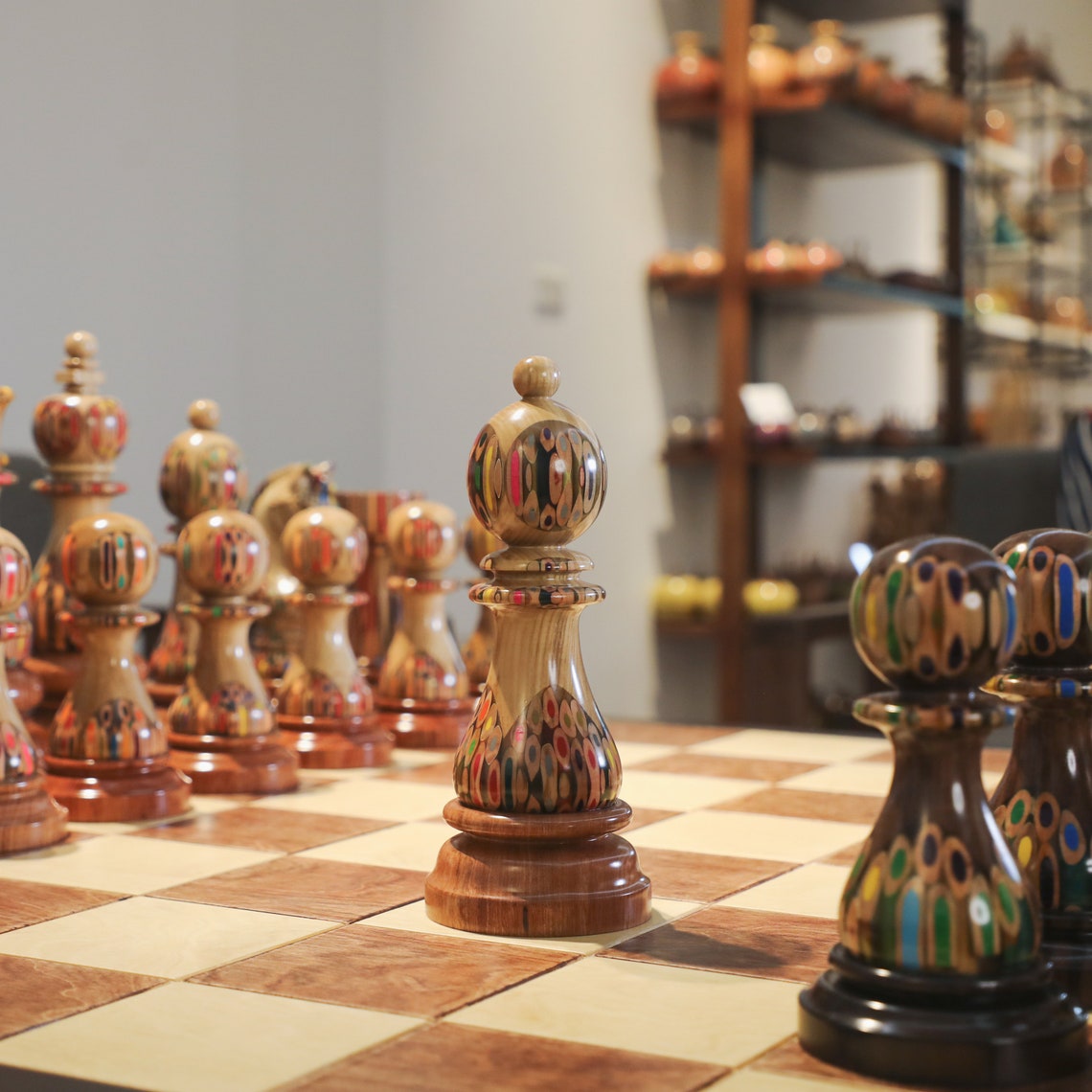 The Bishop's body is a blend of colored pencils combined with light-grained Ash Wood. the circles of the pieces are hand-turned with clear epoxy resin to show pencil pieces that have been turned half, partly, or still intact with wood grain segments in the shape of a canarium.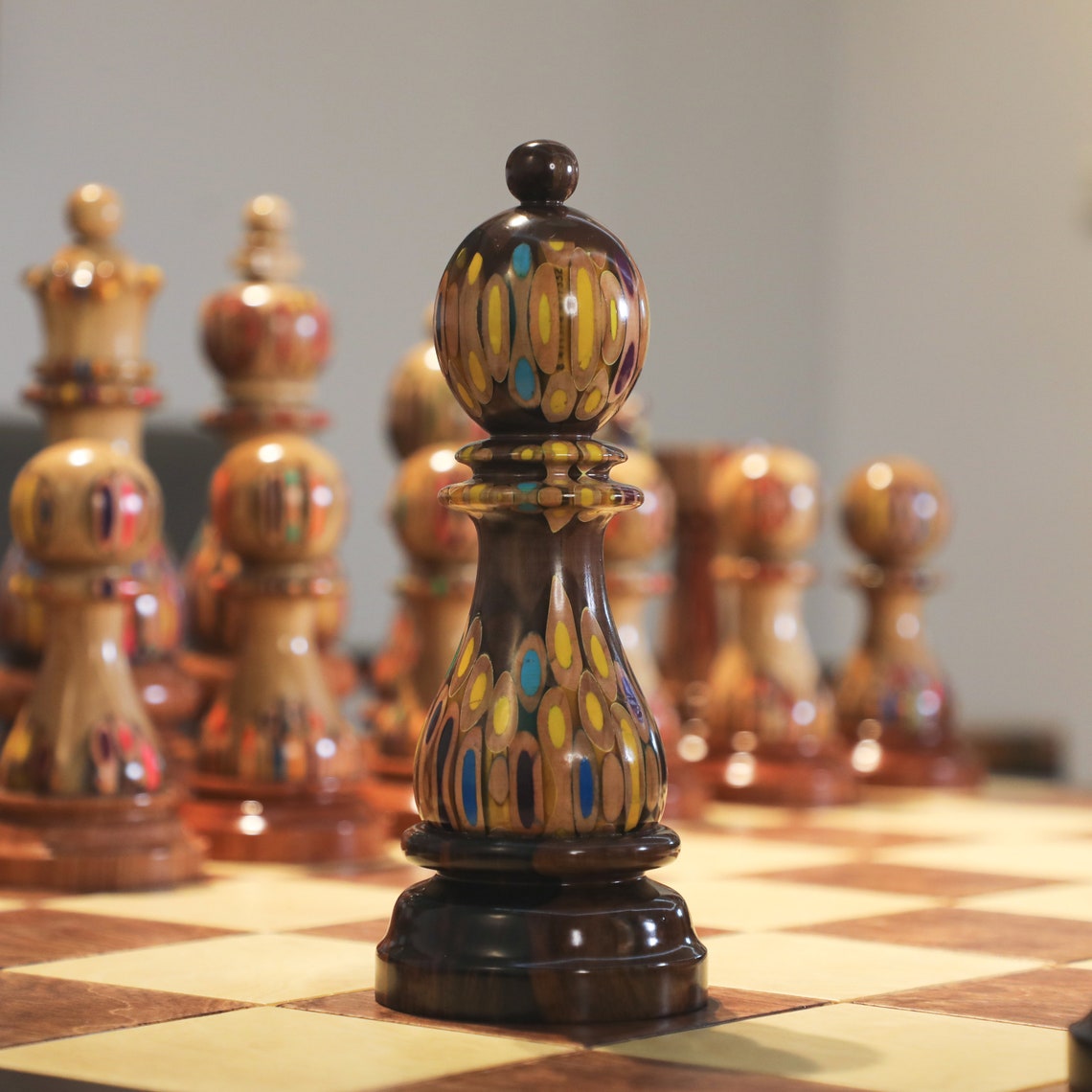 The top of the statue is not carved down like a standard piece, but the blend of wood and pencils creates the feel of the carving. The bottom of the chess pieces is made from extremely beautiful red Padauk Wood. All create the harmony and blending of materials: the shapes of wood grains, the colorfulness of pencils, and the transparency of clear epoxy resin.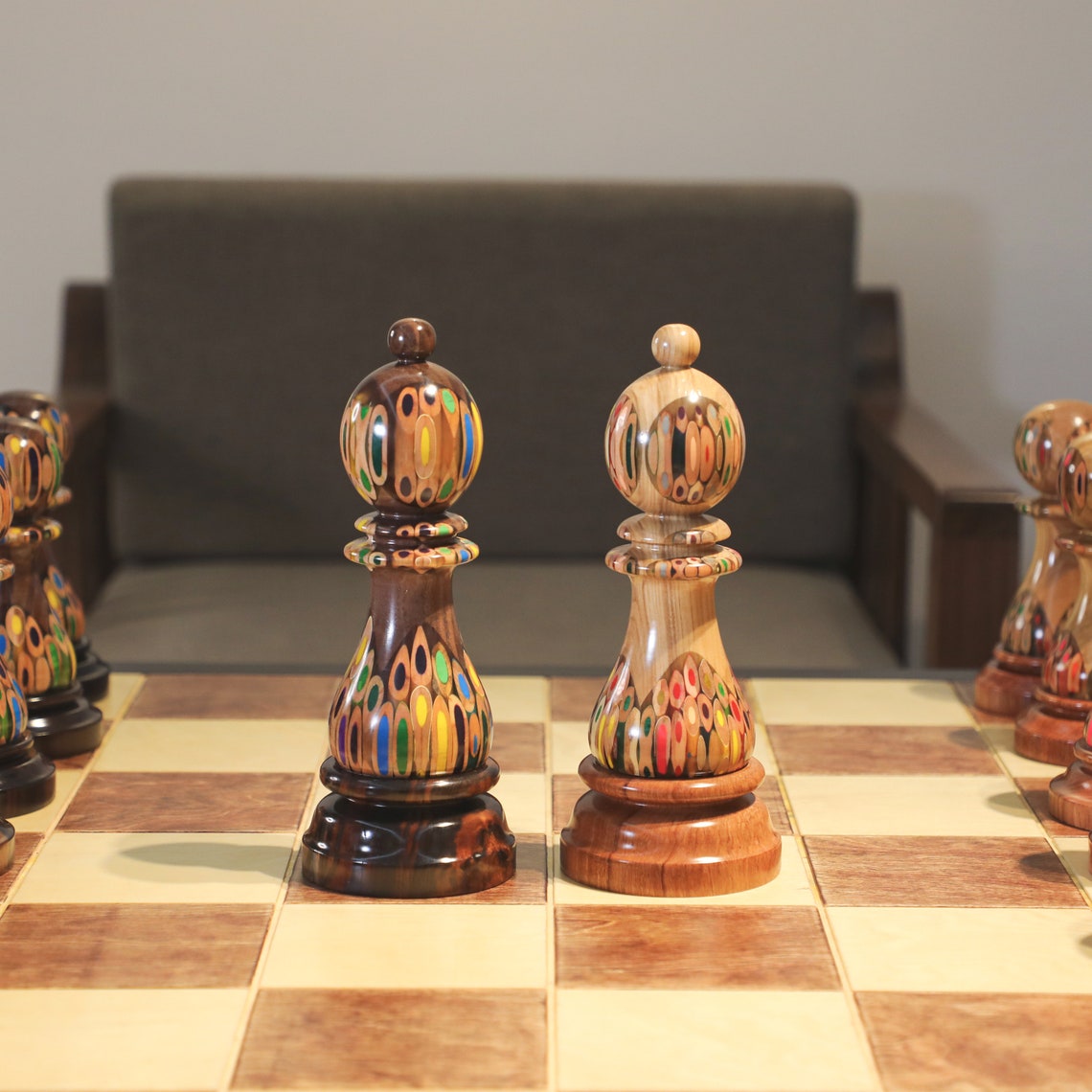 This can be used in a chessboard to create a Special Chess Set that is both a work of art for display or to play with a different feel. Or the Bishop can also be displayed according to the décor set of 6 pieces: King, Queen, Bishop, Knight, Rook, Pawn. It can be displayed as décor alone in living spaces from cabinets to pianos… The Bishop is a special, beautiful, and meaningful gift for friends, family, or loved ones.