This is the chess piece that artist Henry Le devotes the most to the entire chessboard. His wish becomes a reality only when he figures out how to perfect the Knight with colored pencils. The design of the Knight is designed to resemble the head of a warhorse with enough muzzle and saddle belt.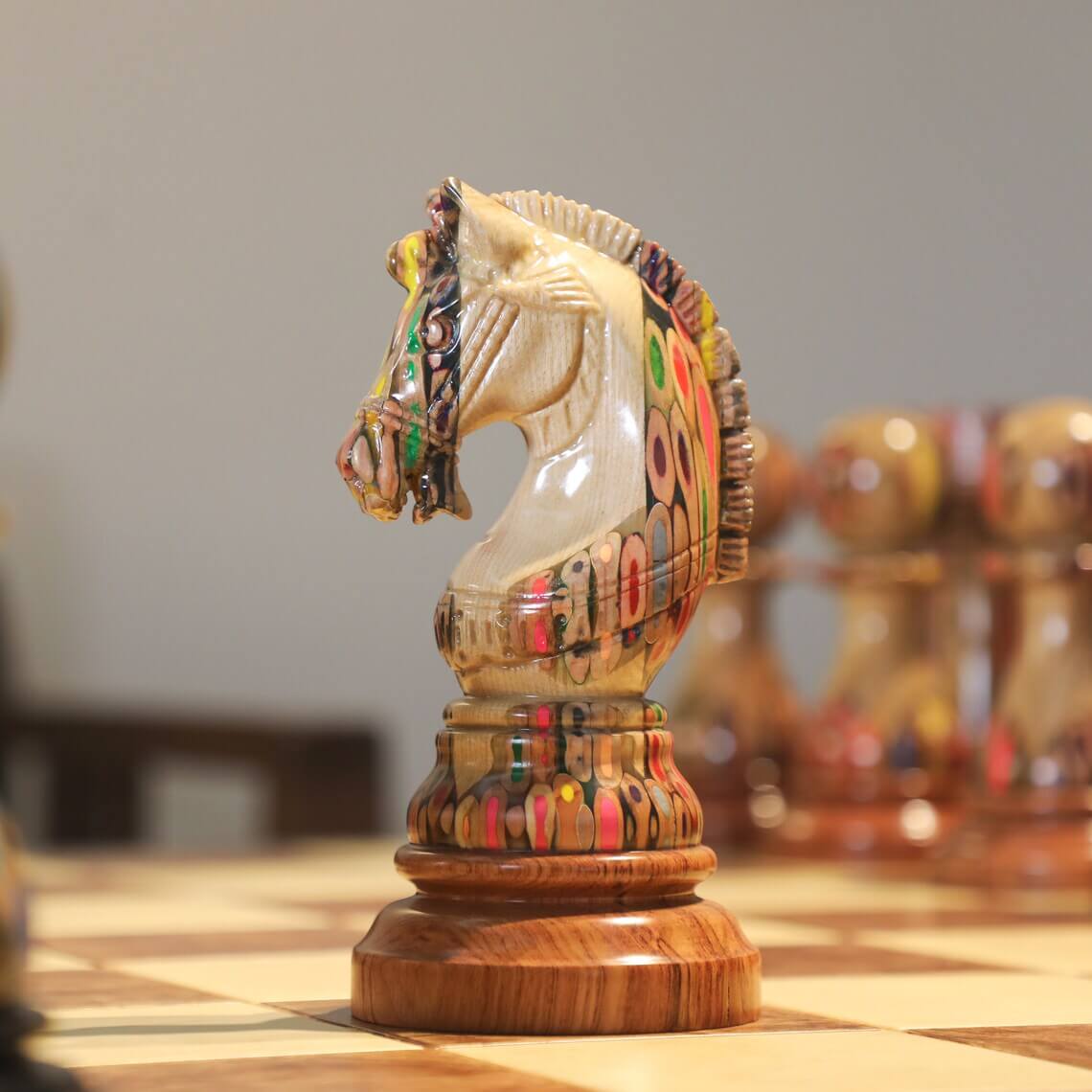 Similar in material to other chess pieces, the Knight is made from 123 colored pencils, clear epoxy resin, and two types of Ash Wood and Padauk wood. But the biggest difference is the combination of chisels and turning techniques.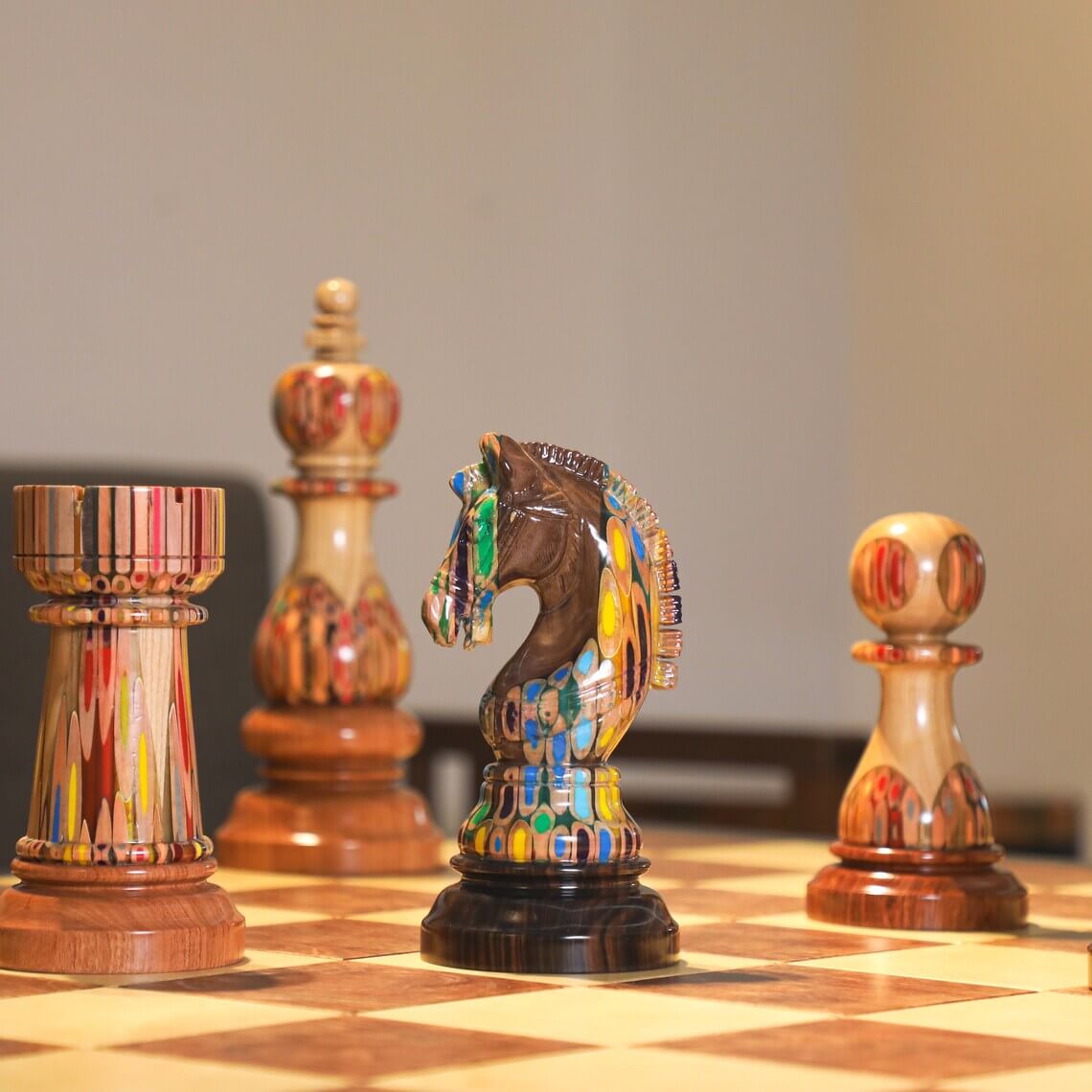 The head of the Knight is sharpened and chiseled to resemble the horse's head the most with a muzzle for the reins, or a belt under the horse's chest. The colors of the pencil pieces intertwine, blend with the wood and make the Knight's head special. This is really a sculpture with great work, meticulousness, and careful calculation in terms of materials, shapes, and colors. The base of the Knight is a stunning piece of Padauk wood. The whole of the chess piece is a blend that makes anyone cry "Wow" when being "realized" and holding this piece in hand.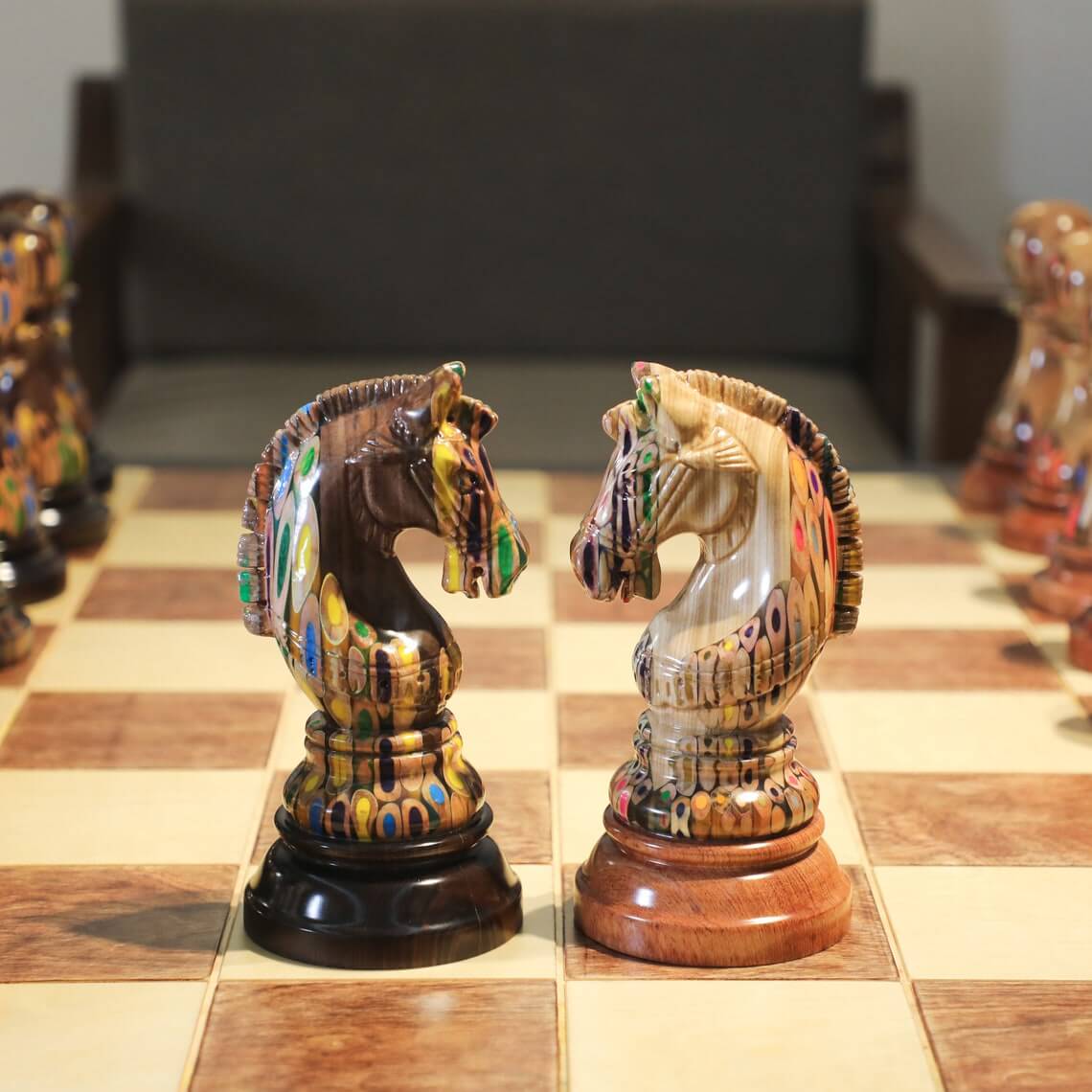 The Knight can be displayed in a special set of the "Super Artworks" of 32 chess pieces. It can be used as décor with a set of 6 pieces: King, Queen, Bishop, Knight, Rook, and Pawn, or a set of 3 pieces: King, Queen, Knight, or displayed alone. The Knight is a unique, beautiful, and meaningful gift for your family, friends, or loved ones.