The Queen is designed to be 29cm high with the head, Crown and the body are a perfect combination between the light color of Ash Wood and 123 hand-turned multi-colored pencils with some parts showing pencils. Each piece of the Queen is turned in a harmonious proportion. The circles on the body of the chess piece make Padauk Wood and pencils seem to blend. There are parts showing only a little wood or colored pencils. They blend and complement each other to create a sense of harmony and beauty.
The top of the Queen is crafted with a serrated crown with a combination of light Ash wood grain and multi-colored pencils. The base of the Queen is made of Padauk Wood with beautiful grains. The Queen is one of the most beautiful pieces in the chess set.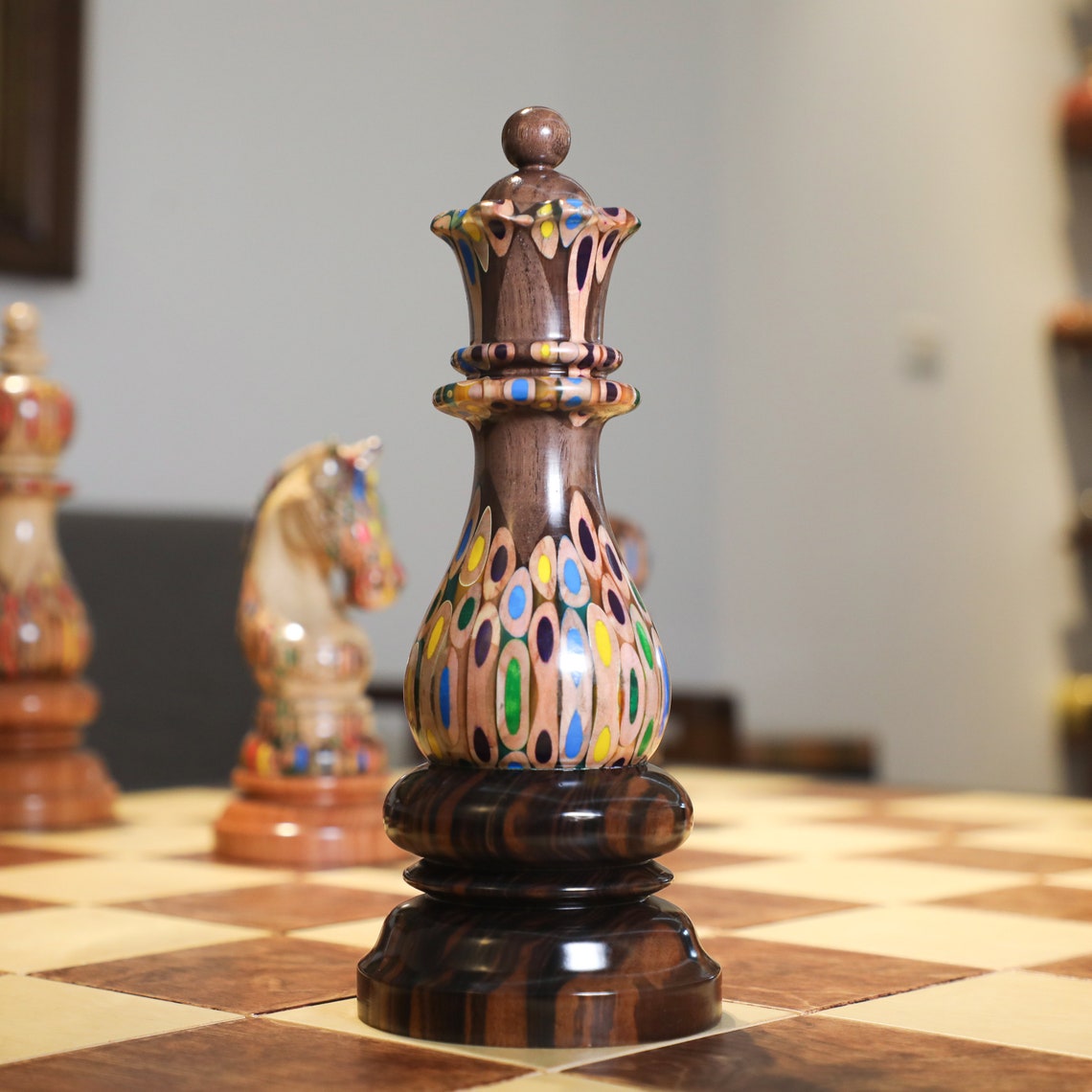 The Queen can be placed on the board to play the game with a different feel. Or it can also be used to decorate the space, as unique works of art. In addition, the Queen can be used to decorate other living spaces with a combination of sets of 3 pieces: King, Queen, Knight, or a set of 6 ones: King, Queen, Bishop, Knight, Rook, Pawn. Or only a single Queen is displayed to decorate small spaces, decorative corners, on shelves, and pianos. This can also be a meaningful and unique gift.