The King is designed to be 30cm high with the head, hat, and body being perfectly combined between the light color of Ash Wood and 123 hand-turned multi-colored pencils with some parts showing pencils. The circles sometimes tied, sometimes bulged on the body of the King make the wood grains and colored pencils seem to blend together, sometimes hidden and sometimes visible.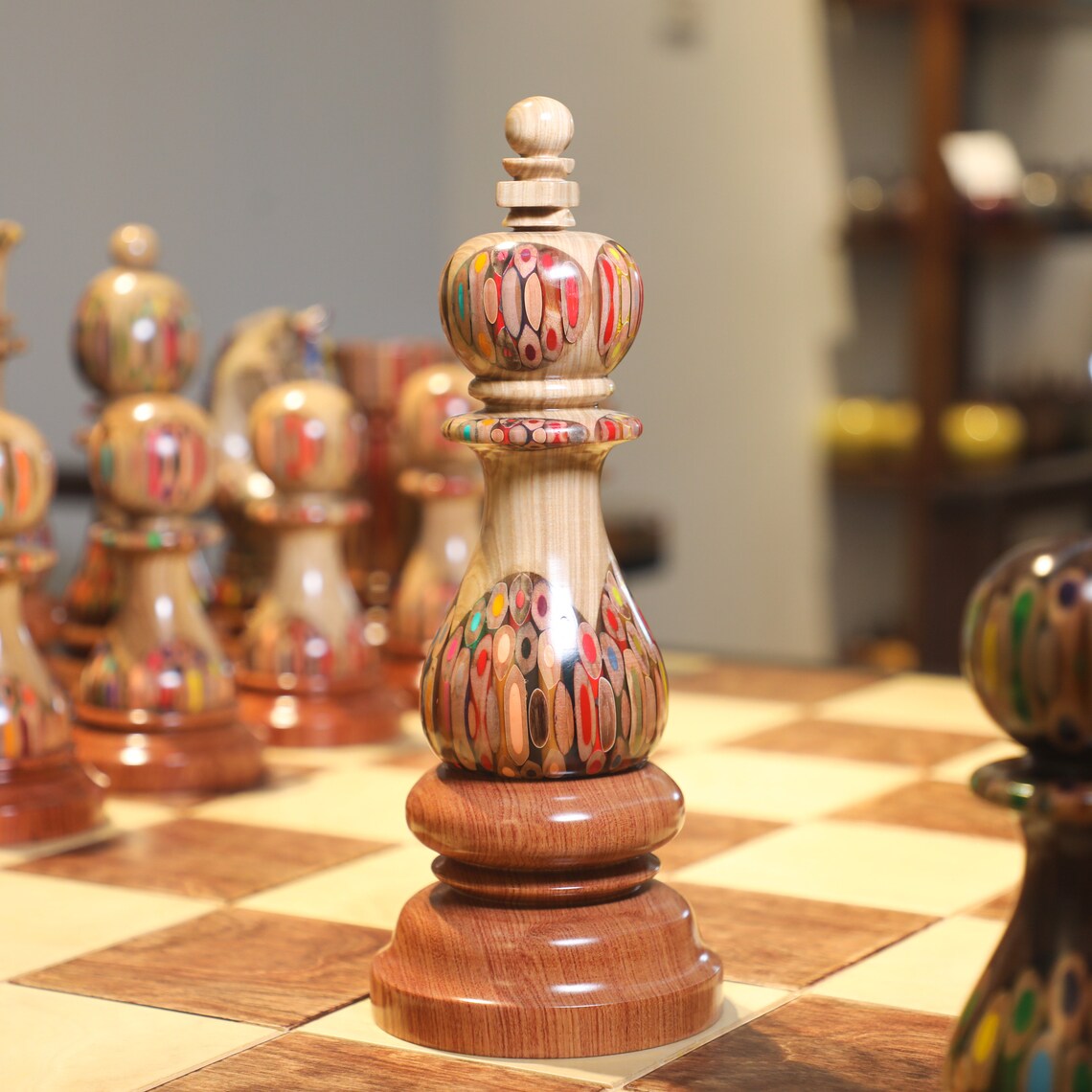 The top of the chess piece is a slightly stylized cross from American Ash Wood. The base of the King is a beautiful color from the grain of Padauk Wood. All are the perfect and harmonious combination of wood and colorful pencils.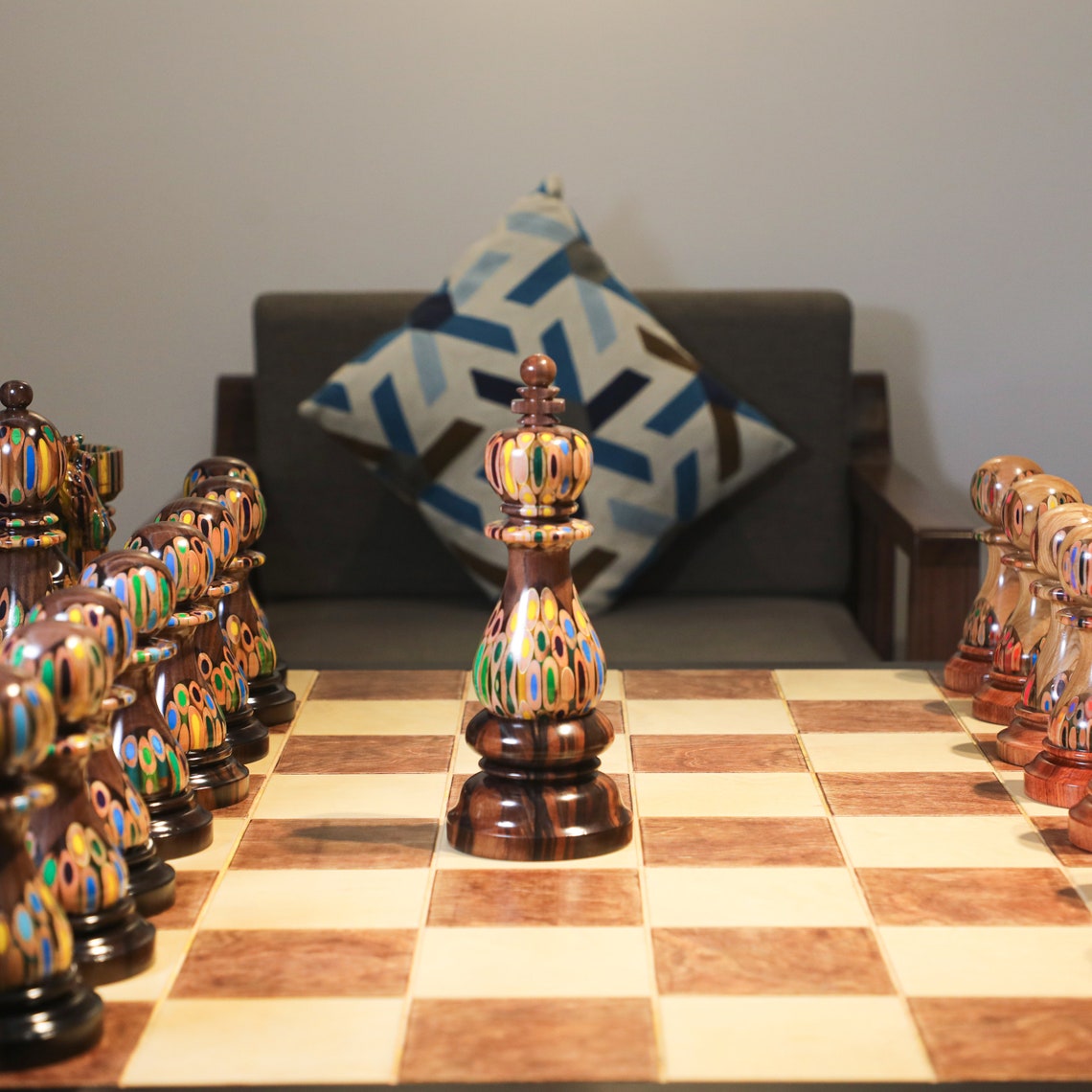 In addition, the King can be used for decorating your spaces with a combination of sets of 3 pieces: King, Queen, Knight, or a set of 6 ones: King, Queen, Bishop, Knight, Rook, Pawn. The King can also be displayed separately and stands alone beautifully. This can be an extremely beautiful and meaningful gift for your friends, family, and or loved ones.