Experience the timeless elegance and superior craftsmanship of the Standard Ash Wood Chess Pieces set, complete with a wooden chess box and a flat chess board. This exquisite chess set is designed to captivate both chess enthusiasts and collectors alike.
The chess pieces are meticulously crafted from high-quality ash wood, chosen for their natural beauty, durability, and distinct grain patterns. The rich, dark ash pieces exude sophistication, while the lighter-toned ash wood pieces offer a stunning contrast. Each piece is carved with precision and attention to detail, resulting in a set that is as visually striking as it is functional.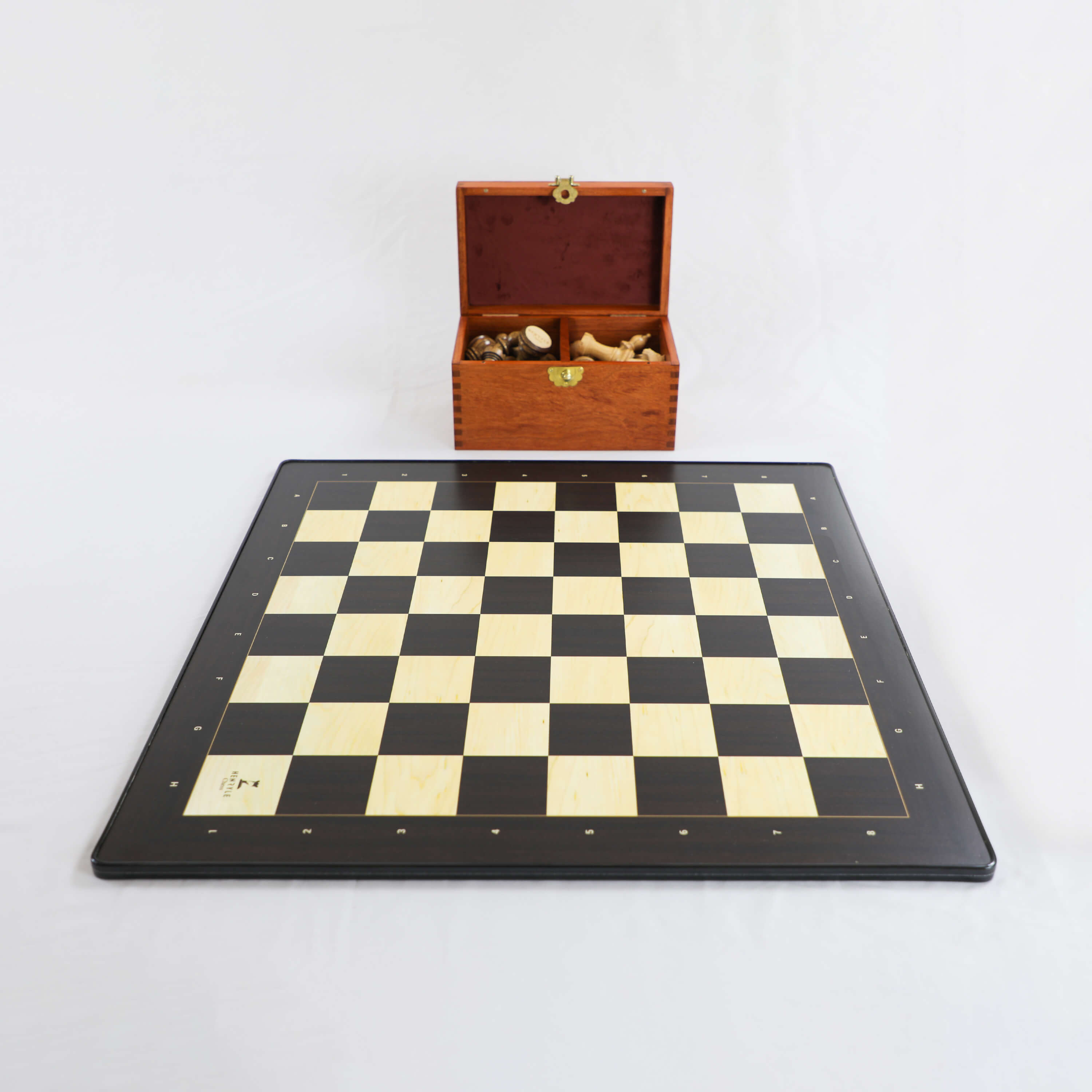 The chess pieces follow the classic Staunton design, a timeless and universally recognized style. The kings, queens, bishops, knights, rooks, and pawns are all carefully proportioned to ensure a balanced and harmonious set. The weighted pieces provide a satisfying feel and stability during gameplay, adding to the overall playing experience.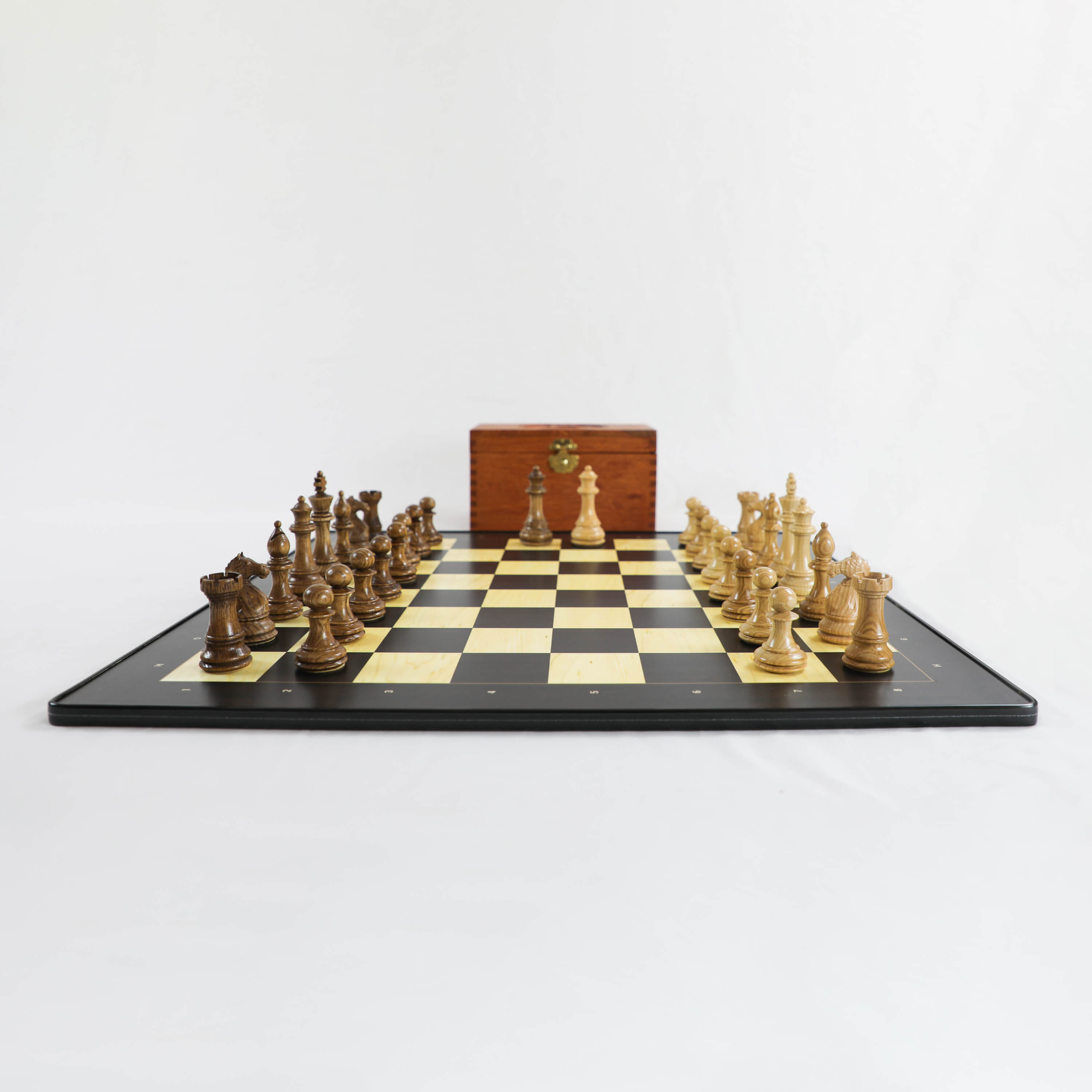 To complement the elegance of the chess pieces, the set includes a wooden chess box for storage. Crafted with the same attention to detail, the box is designed to protect and showcase the pieces when not in use. The hinged lid ensures easy access to the chess pieces, while the luxurious interior lining provides additional protection.
Accompanying the chess box is a flat chess board, carefully crafted to complement the aesthetic appeal of the chess pieces. The board features a sleek and minimalist design, with contrasting squares that enhance visibility and facilitate strategic gameplay. The board's smooth surface ensures effortless movement of the pieces, allowing players to fully immerse themselves in the game.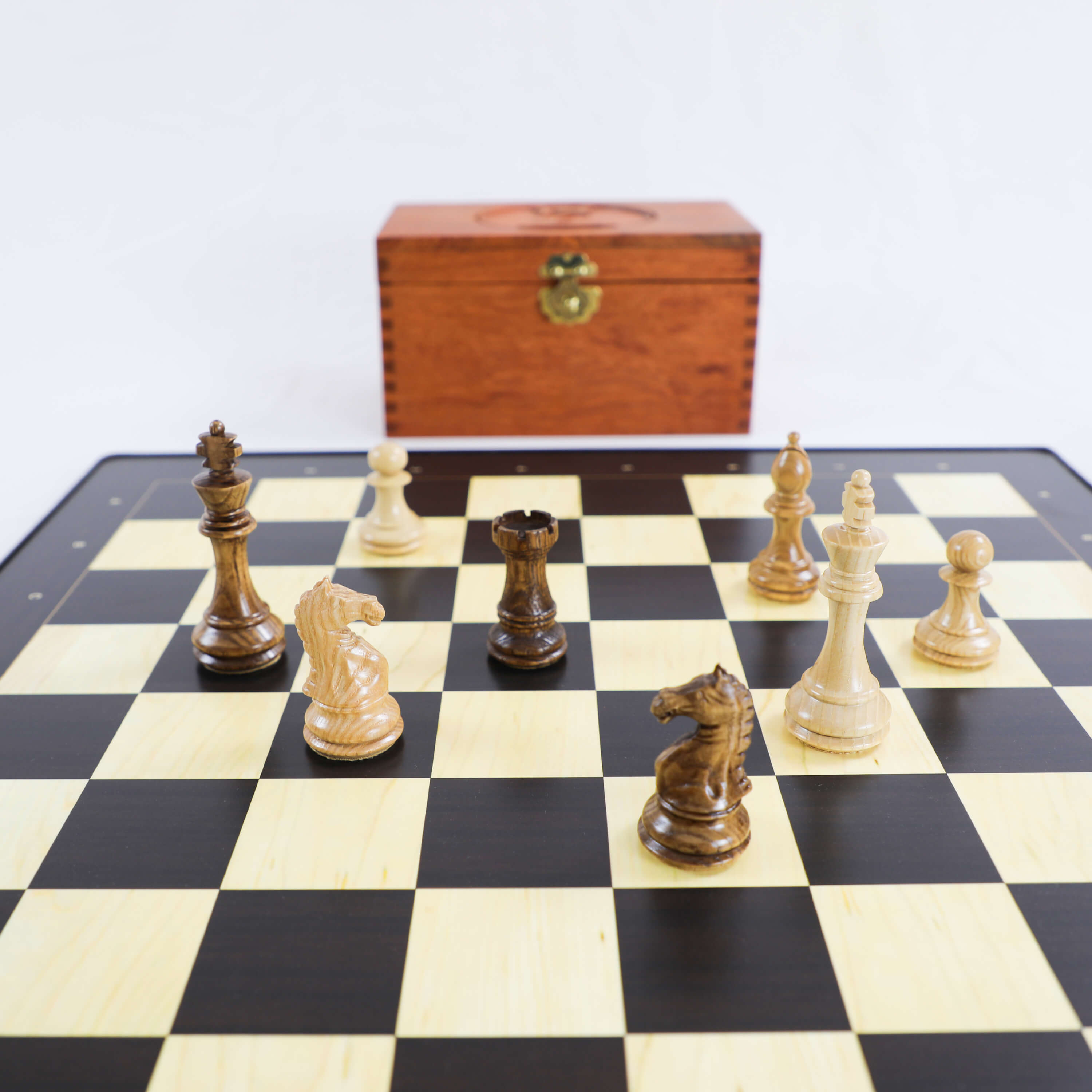 Whether you are a seasoned player or a beginner, the Standard Ash Wood Chess Pieces set is perfect for both casual and competitive play. It serves as an exquisite centerpiece for any setting, be it a living room, study, or office. Additionally, this chess set makes for a thoughtful and cherished gift for chess enthusiasts and collectors.
Indulge in the artistry and sophistication of the Standard Ash Wood Chess Pieces set with its accompanying wooden chess box and flat chess board. Immerse yourself in the rich history and strategic battles of chess, all while appreciating the timeless beauty of this meticulously crafted set.