Featuring a total of 16 Pawns, 8 on each side of the chessboard, these pieces are distinctly characterized by their minimalistic height. Each Pawn is meticulously fashioned from a captivating blend of materials, including 123 colored pencils, Ash Wood, Padauk wood, and a translucent epoxy resin. This innovative combination results in a remarkable design that adheres to the traditional Pawn structure while introducing a heightened sense of proportion.
The meticulous fusion of the wooden core with the gracefully curved segments of the colored pencils prompts us to ponder: how was such a splendid Pawn conceived and executed?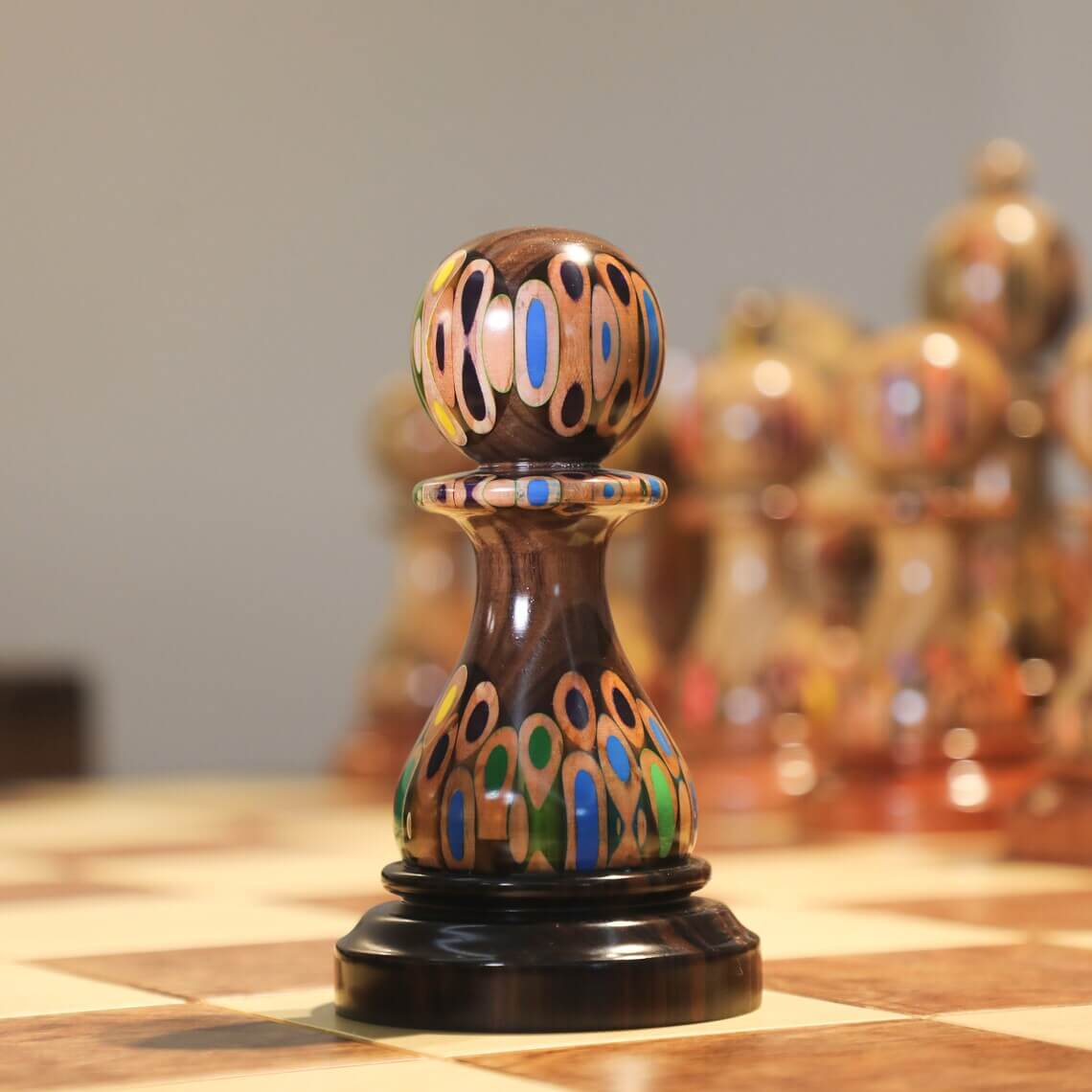 The harmonious amalgamation of hues, wood patterns, and the symphony of shapes created by the integration of wood, multi-colored pencils, and epoxy resin, collectively evokes an ambiance that is both pleasing and serene.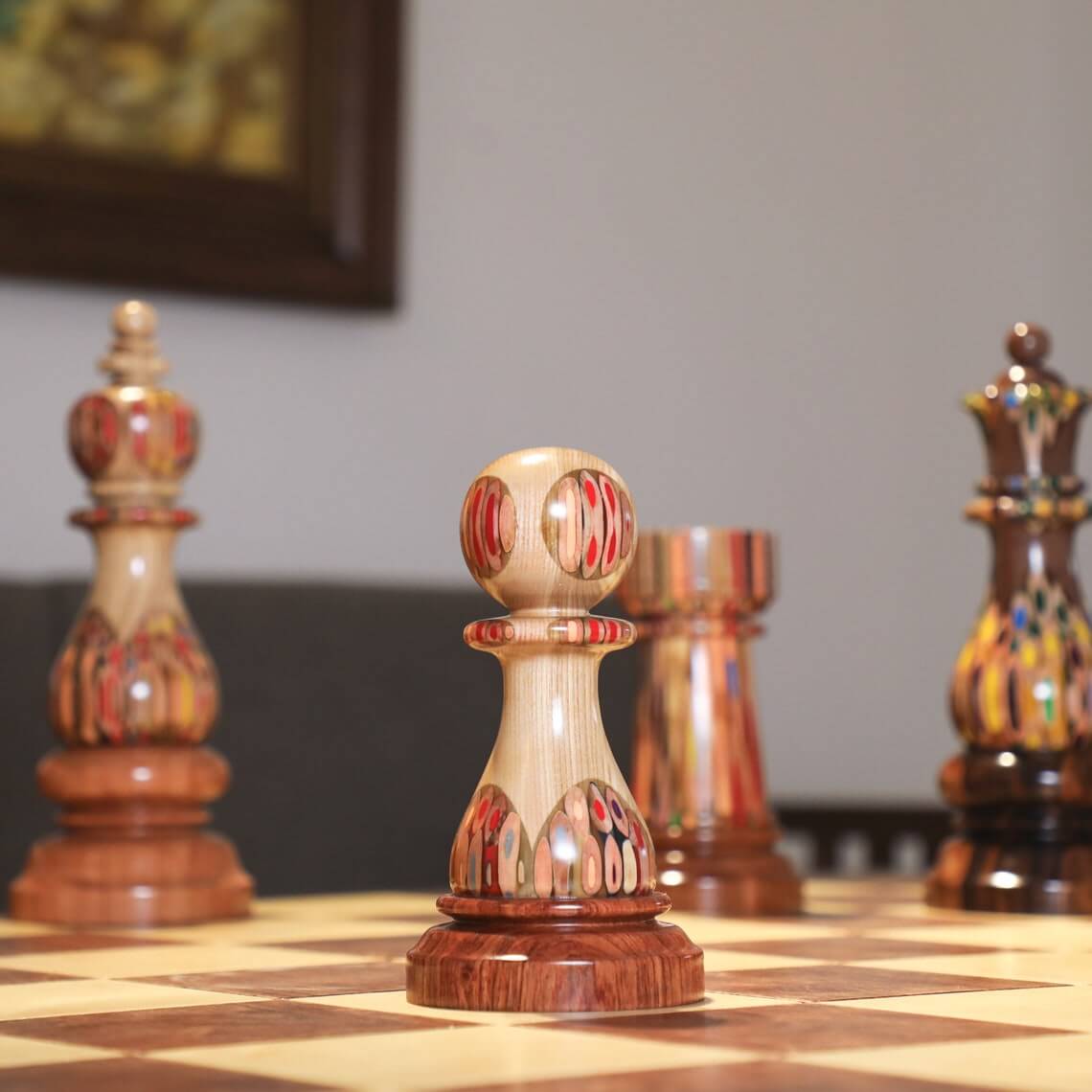 This Pawn piece can be strategically positioned across the expansive expanse of a grand chessboard, delivering an entirely novel visual experience. Alternatively, it has the capacity to serve as an individual, stand-alone decorative masterpiece. Alternatively, it may be showcased in tandem with a collection of six complementary pieces: King, Queen, Bishop, Knight, Rook, and Pawn.
In whichever context it is placed, the Pawn crafted with meticulous detail opens up new realms of aesthetic appreciation, inviting observers to revel in the artistic marriage of diverse materials and shapes.